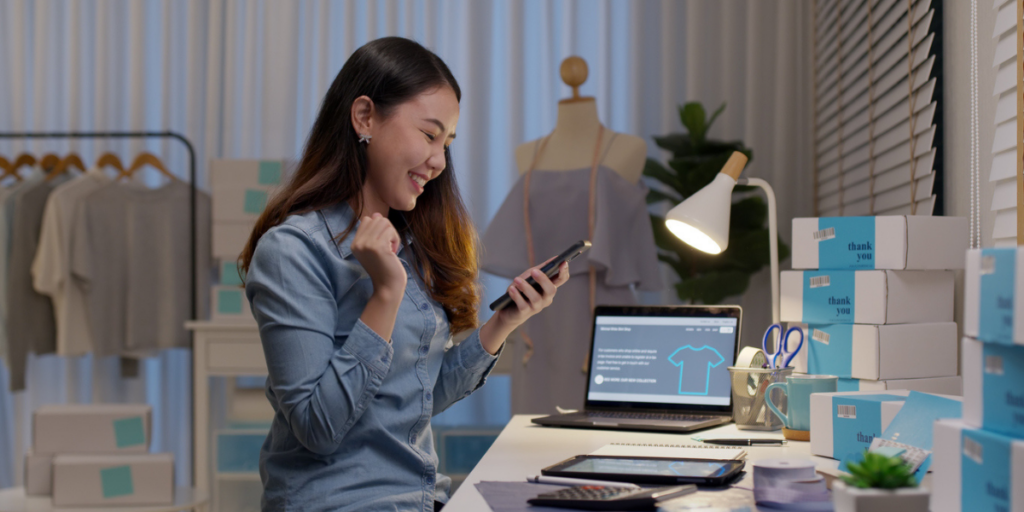 Starting a small business in Tennessee is no small feat; there's a lot of planning that goes into it before you can open your doors or online store. You have to decide on your name, product, target audience, and more. Among the most important planning steps in starting your business is securing the capital, or how you will pay for everything.
While you might be lucky enough to have friends or family that can help fund your business, many entrepreneurs will turn to grants or more commonly, small business loans. There are many types of business loans offered including term loans, which give you money upfront, and SBA loans, which are backed by the Small Business Administration.
As with any aspect of your small business, it is important to research which loans are right for you before you start randomly applying, wasting time and energy that could be spent growing your business.
Why Do Business in Tennessee
Known as the Volunteer State, Tennessee is famous for the Great Smoky Mountains, Graceland, and the Grand Ole Opry. But Tennessee is more than a great vacation state; it's a great state to do business in as well.
According to a study published by CNBC in 2021, Tennessee ranked the fifth best state to do business in, with the state's overall economy ranking number two in the country. Current statistics from the U.S. Small Business Administration Office of Advocacy show that small businesses make up roughly 99.5% of all Tennessee-based businesses.
Tennessee offers stable infrastructure and a growing economy that can be beneficial to your small business. The state has many laws and conditions that make it easier than other states to establish a business, grow, and sustain for the future, along with many funding opportunities, including grants and loans. This is excellent news for those looking for small business loans in Tennessee.
What to Look for in a Small Business Loan in Tennessee
When you are ready to start looking for a small business loan in Tennessee, the options can seem overwhelming and confusing at first. There are the SBA loans, which banks and other financial institutions most commonly offer, but other loans include invoice factoring, merchant cash advances, personal loans, and equipment loans. Researching the different types of loans is key to choosing the right loan for your business, so you aren't taking out the wrong type of money for your business.
While you have likely applied for personal loans in the past, a small business loan is different. The type of loan you'll need depends on how you are using the money for your business. A loan for renovations, for example, will be different from a loan used to cover everyday business expenses like payroll. Some of SouthEast Bank's business loan offerings include:
SBA loans – SBA loans are loans that are backed by the government and secured through a bank. They are used for businesses that are just starting out and are able to wait for funding while the applications are being processed or to help with extra capital for projects. Read more about SBA loans.
Working capital Loans – Working capital loans are loans for everyday business expenses and operations. They are not intended for long-term investments and are used only for the business's working needs, such as payroll, debt, and rent. These loans are popular for businesses that work within a cyclical time frame, with slower seasons that might need extra money until the next busy term.
Commercial Real Estate Loans – As the name indicates, commercial real estate loans are used to purchase real estate intended for business purposes, such as shopping malls, hotels, and business complexes.
Debt Consolidation Loans – Like personal debt consolidation loans, these loans are meant to help established small businesses lower payments by consolidating higher interest loans into one loan. When considering a debt consolidation loan, look into your current loan's APR to see if it makes sense to combine them, or if those with a lower APR should remain as-is.
If you're just starting a business and are looking for a small business loan to get started, you may consider an SBA loan.
What is an SBA loan?
An SBA loan is a government small business loan that helps to cover startup costs, expansions, real estate, and more. It is financed through a private lender, like SouthEast Bank, but it is backed up by the federal government through the Small Business Administration.
There are multiple types of SBA loans depending on your small business type and what you are using the money for. Each loan has its own set of application requirements, and the maximum loan amounts vary.
For example, if you need to make a long-term, fixed purchase like machinery for your small business, you may apply for an SBA 504 loan of up to $5.5 million. Smaller SBA loans are also available, for example, SBA microloans, which are capped at $50,000. Repayment plans for SBA loans also change based on which loan you receive.
While SBA loans are excellent options for starting businesses, they can be more difficult to obtain than some other loan types, as they can have more extensive applications and higher credit score requirements.
How to Apply for a Small Business Loan in Tennessee
What you will need to qualify for a small business loan in Tennessee will depend on which loan you are applying for. However, most loans have similar standard requirements and paperwork that will need to be completed before your application is complete. To prepare for any small business loan application, you should take the following steps:
Read the requirements for the loan you are applying for and ensure you meet them. Each lender and business is different, so doing proper research about the type of loan you want to secure is important. If you aren't sure where to start or what you are qualified to borrow, contact SouthEast Bank to get started.
Improve your personal and business credit scores. The higher they are, the more likely your application will be accepted. Higher credit scores are crucial when applying for hard-to-get loans.
Have your business plan ready to go. Without it, many lenders won't even consider looking at your application. If your business is already up and running, be sure to have your financial reports available.
Register your business in Tennessee. In order to apply for small business loans in Tennessee, you must first open your business in the state or relocate it and register it either online or in person.
Applying for SBA Loans in Tennessee
Applying for an SBA loan requires one of the more intensive application processes for small business loans in Tennessee. For an SBA loan, you will want to contact a bank to apply, such as SouthEast Bank. We will work within the SBA guidelines set by the federal government to review your application.
In order to apply for an SBA loan 7(a), for example, you will need the following documents and information ready:
Personal and Financial Statement, along with the following forms:
Business Financial Statements, including:

Profit and Loss Statement
Projected Financial Statement

Ownership and Affiliations – anything you hold a controlling interest in, stock ownerships, franchises, or proposed mergers.
Business Certificate or License
Loan Application History
Income Tax Returns – both personal and business federal income tax returns
Resumes for each principal
Business overview and history, including any challenges
Business Lease
If you are purchasing an existing business:

Current balance sheet
Previous two years of federal income tax returns of the proposed business
Proposed Bill of Sale, including terms of Sale
Asking price including inventory, machinery, furniture, fixtures, and any equipment
Although the list may be long, it's important to have all the information available to help make sure nothing is delayed in the application. The sooner you are approved for your small business loan, the sooner you can open your small business.
Small Business Grants in Tennessee
To help cushion your cash flow while you are applying for small business loans, apply for small business grants in Tennessee as well.
Unlike small business loans, grants do not have to be paid back. They are a good way to help get your business going and they are risk-free, unlike a loan. If you don't pay back your loan, your credit and assets are in jeopardy, whereas there is nothing extra to do with a grant. You are able to use it for your business without worry.
There are many online resources to find a grant for your small business in Tennessee, one of the largest being the US Grants website, which can help direct you to the right type of small business grant. Keep in mind that grants are often geared toward non-profits or educational sectors, but many grants are available for for-profit small businesses as well.
Keep in mind that grants tend to be harder to come by than small business loans. With that in mind, instead of choosing one or the other, it may be best to apply for both grants and small business loans, depending on your business capital needs.
Find the Right Small Business Loans in Tennessee
When you are looking to start a small business, Tennessee is an excellent place to do so. It offers economic stability and plenty of financing options, from grants to small business loans. Make sure to do your research when looking for a small business loan, as there are a variety, each with specific requirements. You will want to make sure you are applying for the correct loan for your small business.
SouthEast Bank can help you navigate the world of small business loans and funding, ensuring you get the right loan for your business. Explore our commercial loans page to learn more.
---
Note: Links to other websites or references to services or applications are provided as a convenience only. A link does not imply SouthEast Bank's sponsorship or approval of any other site, service or application. SouthEast Bank does not control the content of these sites, services or applications.
Information contained in this blog is for educational and informational purposes only. Nothing contained in this blog should be construed as legal or tax advice. An attorney or tax advisor should be consulted for advice on specific issues.