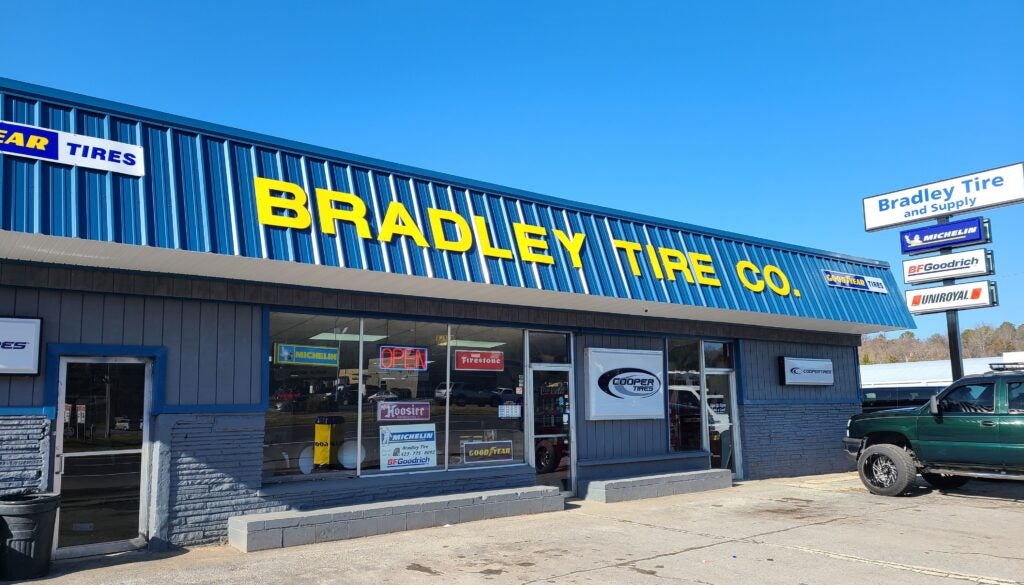 For more than three decades, Mike and Stephanie Bradley have offered outstanding tire products and services to the residents of Rhea County, Tennessee.
The pair not only focus on giving customers a great experience at a fair price; they also ensure that their customers walk away with the information they'll need to keep their cars running smoothly. With 31 years of tire service expertise, the Bradley team is able to offer extensive information both in-store and on their website about properly caring for your vehicle.
Mike Bradley shared that they're grateful for their Rhea County community and that they look forward to the shop's continued success. "We'd like to thank our customers for 30 years of giving us their business, and we hope for 30 more!" Bradley said.
The next time you're in Dayton, be sure to keep an eye out for Bradley Tire Co. To learn more about them, you can also visit bradleytireco.com.