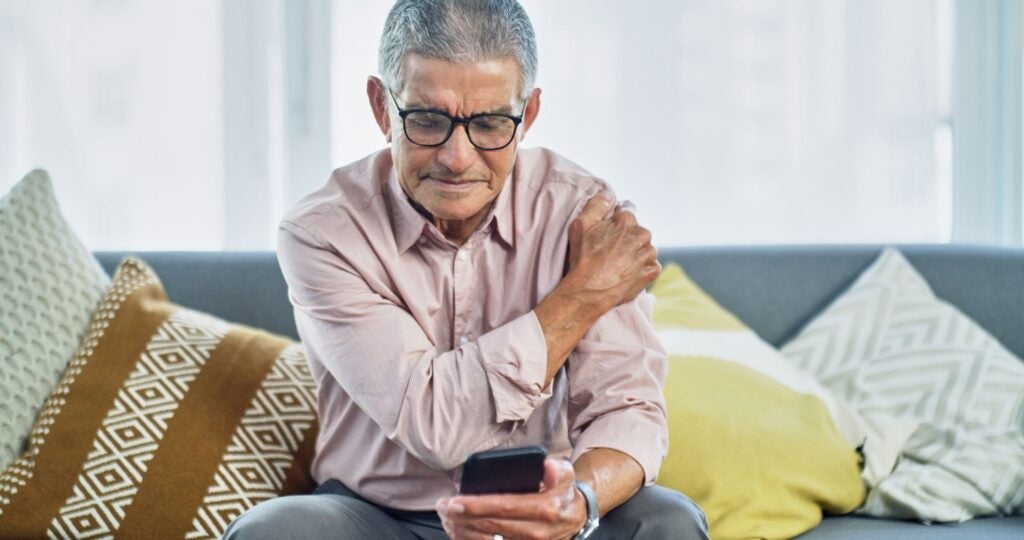 Updated March 4, 2021
If you or someone you care about may be the victim of elder financial abuse, several resources may be available to you. Here are a few tips for keeping your finances safe and secure.
What is Elder Financial Abuse?
Elder financial abuse means taking advantage of an elderly person's financial resources without their permission or knowledge. Every year, millions of seniors fall victim to financial fraud. According to the National Council on Aging, elder financial abuse and fraud costs older Americans between $2.9 and $36.5 billion annually.
Fraudsters often prey on seniors experiencing cognitive decline, limited mobility and other disabilities that require them to rely more heavily on others for help. Being aware could help protect you or a loved one from elder financial abuse.
3 Steps to Help Avoid or Stop Elder Financial Abuse
The first step in preventing elder abuse is learning to manage your finances in a safe, secure way. When you know the necessary safety precautions, you can also teach your friends and family members how to protect their finances and important personal documents. Here are three steps that can help to prevent elder financial abuse:
1. Make a Financial Plan
Plan ahead to safeguard your assets and to ensure your wishes are followed. Talk to someone at your financial institution, an attorney or a financial advisor about the best options for you. Additionally, choose a trustworthy friend or family member to act as your agent in all estate-planning matters. Be sure they have the information they need to follow your financial plan.
2. Protect Your Personal Information
One of the most important precautions you can take against elder financial abuse is keeping your personal information private. Never leave personal documents out where visitors may find them. Lock up your checkbook, account statements and other sensitive information when others will be in your home. If you use mobile banking, you may also be able to set up alerts within your banking app to be notified of changes to your account.
Do not give personal information, including your Social Security Number, account number or other financial details to anyone over the phone. Scammers will often promise a financial reward in exchange for your banking information. Other times, you may receive faulty calls from fraudsters pretending to be bank representatives. Remember that your bank and other financial institutions will never initiate a phone call to ask you for that information.
3. Consult an Expert
Never rush into a financial decision. If you aren't sure whether a choice is right for you, consult with a financial advisor or attorney before signing any document you don't understand. Additionally, make an effort to get to know your banker and anyone else who manages your finances, because they can help keep an eye out for suspicious activity.
What Should I Do if I'm a Victim of Elder Financial Abuse?
You have the right to protect yourself against threats and intimidation. If you think someone close to you is trying to take control of your finances, here are a few actions you can take to protect yourself:
Talk to a trusted family member who has your best interests at heart, or to your clergy.
Talk to your attorney, doctor, or an officer at your bank.
Call Tennessee's Adult Protective Services unit at 888-277-8366 or contact your local police.

Bottom Line
You can take a few simple steps to help protect yourself and your loved ones from elder financial abuse. Planning ahead, safeguarding personal information and working with trusted financial experts on important monetary decisions are all great ways to keep your finances secure. Familiarize yourself with the courses of action you can take if you believe you or someone you know may be a victim of elder abuse.
---
Note: Links to other websites or references to services or applications are provided as a convenience only. A link does not imply SouthEast Bank's sponsorship or approval of any other site, service or application. SouthEast Bank does not control the content of these sites, services or applications.
Information contained in this blog is for educational and informational purposes only. Nothing contained in this blog should be construed as legal or tax advice. An attorney or tax advisor should be consulted for advice on specific issues.