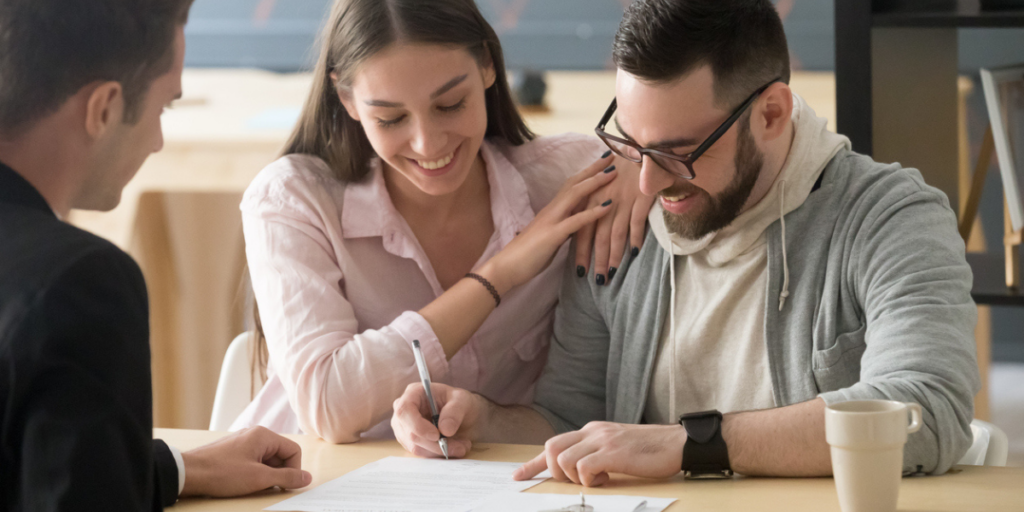 Whether you are buying or selling your home in Tennessee, moving is an exciting but sometimes stressful period in life. There's a lot to consider, especially when it comes to the cost of purchasing a new home. Buyers know that closing costs are expected, but what about sellers? While they are the ones selling the house, they will usually still have to pay some of the closing costs.
The question is, how much are closing costs in Tennessee for buyers and sellers, and will you have to pay out of pocket for them?
What Are Closing Costs?
For both buyers and sellers, closing costs are the additional expenses on top of the home's original price and are needed to be paid in order to close on the transaction. Closing costs are required by law to be disclosed to sellers and buyers, and the mortgage lender will typically provide this information.
The sum of the closing costs come from third-party services that occur during the home purchase and sale, such as your real estate attorney fees and your mortgage lender fees. Other fees can include inspections, insurance, and property taxes that need to be paid. Before the transaction closes, each party must agree on which portion of the closing costs to pay, and the agreed upon amount will be written up in the mortgage documents.
Buyer's Closing Costs
Depending on the sale and market, buyers can expect to pay between 2% and 5% of their loan amount for closing costs. Many of the closing costs are from the home loan, appraisals, and taxes. In general, closing costs for buyers can be broken up into three main categories: Lender Fees, Homeowner Fees, and Third Party Fees.
Homeowner Fees
Homeowner fees are typically assessed annually and are stored in escrow once paid. Some of these fees include:
Property Taxes
Homeowner's Insurance
Homeowner's Association Dues (HOA dues if in a neighborhood association)
Escrow Account Fees
Mortgage Insurance Application Fee
Lender Fees
Every lender is different, meaning the rates of the various fees at closing will change depending on what mortgage lender you choose. Before agreeing to a loan, ask about their closing fees to ensure you are getting the best rate for interest and fees. Some of the most common lender fees a buyer has to pay are:
Origination Fee – Also known as creating the loan
Application Fee – Processing your application
Discount Points – An optional fee. Discount points let you buy a lower interest rate by paying an extra fee at closing.
Prepaid Interest – The first month's mortgage interest; typically only paid for the number of days that are left in the first month's billing period.
Attorney Fee – Paid to the real estate lawyer who prepares and reviews all closing documentation on behalf of the lender.
Third Party Fees
Third party fees can be anything from home inspectors and service providers to the attorneys overseeing the signing. While they might not seem like a lot individually, they can add up. Examples of these third party fees include:
Appraisal Fee – A licensed professional will evaluate your potential home and determine what it is worth and how it compares to the market. This fee may be paid by the seller.
Title insurance Fee – The title of the home establishes your legal ownership of the home. Title insurance protects you against the possibility that someone else might have a claim on your home.
Credit Report Fee – When you are applying for mortgages, lenders will pull your credit report a few times during the process to make sure your finances haven't changed. The cost of pulling a credit report varies from $10 a report to $100.
Tax Service Fee – A lump-sum payment of property taxes for a few months to protect lenders during the initial months after a home purchase and ensure there are no issues.
Inspector Fee – Before purchasing a home, it is a good idea to get it inspected for any damage or pests. Most mortgage lenders don't require this for the loan, but it's still important to have it done so you understand the home you are buying.
Seller's Closing Costs
When selling your home, you might be surprised that you will have to pay to sell it. While a large amount of the closing costs are paid by the buyers, sellers will have their own costs to cover. You will want to make sure you are budgeting enough to cover them if you can't afford to have them come out of the sale of your home.
The largest portion of the closing costs for sellers is often the real estate commission which is split between the listing agent and the buyer's agent. The average fee for real estate commission is between 5% and 6% of the home sale. Rates vary based on location and state. As of 2021, real estate commissions are an average of 5.44% in Tennessee. That's a large amount of money coming out of the sale of your house.
Other closing costs that sellers usually pay include:
Title Service and Closing Fees – Paid to the title company, who will review and ensure the title of the company to make sure there are not any issues associated with the title of the house.
Property Taxes – Sellers and buyers must pay property taxes at closing. For sellers, the cost of property taxes will usually be pro-rated.
HOA Transfer Fees – If you have any unpaid dues for your Homeowner's Association at the time of selling, you may be responsible for paying for these, which can be included in your closing costs.
Mortgage Payoff or Prepayment Penalties – In order to sell your home, you need to own your home. If you have a mortgage loan, this will be paid off first before anything else. This is often not included in average closing cost amounts, but it is important to remember when considering selling your house.
Property Appraisal Fees – Before you put your house on the market, you need to have it appraised to see how much it is worth.
Not everything applies to all sellers, but it's a good idea to understand what you could be charged when it comes to closing costs.
Who Pays for Closing Costs?
Sellers can expect the sale of their house to cover most of the closing costs if there are any proceeds from the sale. Other fees not included in the closing costs, such as realtor fees, mortgage payoff, and other expenses, will also come out of the sale. If there is not enough profit, you might have to pay out of pocket.
On the other hand, buyers can choose to pay out of pocket from their checking or savings, include it in their mortgage if your loan allows, or ask for a seller credit on certain types of loans (FHA, VA, USDA).
The buyer and seller can negotiate who pays what in the final sale; buyers tend to end up with the larger amount as they are trying to win over the seller, but it is not always the case.
How Much are Closing Costs in TN?
Closing costs for both the buyer and seller vary depending on the home's price, taxes, state fees, and inspection fees. Experts recommend buyers save between 2% and 5% of the home's value for closing costs, whereas sellers will pay around 0.9% of the home's final sale price.
The average closing cost in Tennessee in 2022 is $3,790.39 after taxes, or around 1.9% of the home sale. Most homes in Tennessee currently range from $200,000 and $300,000. The more expensive a house is, the higher the closing costs will be, especially for the sellers who pay the real estate commission.
How to Calculate Closing Costs in Tennessee
Calculating closing costs can be difficult without all of the information. When planning on selling or buying a home, estimations are your friend, and it's better to be overly cautious when saving. As you prepare to buy or sell your home, look at the average closing costs for the price of the house, which will help give you a good estimate of where to start.
You can also reach out to mortgage lenders to get a better idea of closing costs in your area. At SouthEast Bank, we have several calculators that can help you decide how much your ideal home will cost, including monthly payments and how much you can qualify for. You can also reach out to one of our mortgage service teams with any questions about closing costs.
How to Save on Closing Costs as a Buyer
Closing costs have to be paid by someone, and that someone is usually the buyer. To save money as a buyer, you can try asking your agent if they can negotiate a deal with the seller to have them pay a portion of your closing costs. The seller is under no obligation to do so, but it's always worth a try.
You can also work to lower the fees in the closing costs. For example, you can ask the lender to knock off some of the more obscure fees by asking for a Closing Disclosure form and seeing what some of the more negotiable fees are. Make sure to compare costs, not just with lenders, but with home inspectors, realtors, and more. Doing your research will help save you money in the long run.
How to Save on Closing Costs as a Seller
Sellers have more flexibility when it comes to closing costs. Not only can they use the sale of their home to help pay for the costs, but they also have more leverage in negotiating with buyers to pay for some of the costs.
Right now, with the home market being so competitive, buyers are more willing to offer to pay for closing costs than in the past in order to get the house they want. You can take advantage of this as a seller to save a bit of money.
Like buyers, it's a good idea to shop around for services like inspectors, repairs, and title companies. It may not save you thousands, but it could save you some extra money. The biggest way a seller can save money on closing costs is through the realtor fee. Realtors will have set fees, but if you look around, you might be able to find a lower fee that will save you 1-2% of your home sale, which is thousands of dollars.
Conclusion
Buying a home can be an expensive venture, and even selling a home can come with costs. Closing costs in Tennessee can run a few thousand dollars and up, depending on the home price and other associated fees. Make sure you are prepared with savings and research so that you don't have to pay more than you need for your new home.
SouthEast Bank strives to make finding the perfect home as easy and convenient as possible. Contact one of our mortgage service teams today to find out more about closing costs in Tennessee and mortgage loans.
---
Note: Links to other websites or references to services or applications are provided as a convenience only. A link does not imply SouthEast Bank's sponsorship or approval of any other site, service or application. SouthEast Bank does not control the content of these sites, services or applications.
Information contained in this blog is for educational and informational purposes only. Nothing contained in this blog should be construed as legal or tax advice. An attorney or tax advisor should be consulted for advice on specific issues.