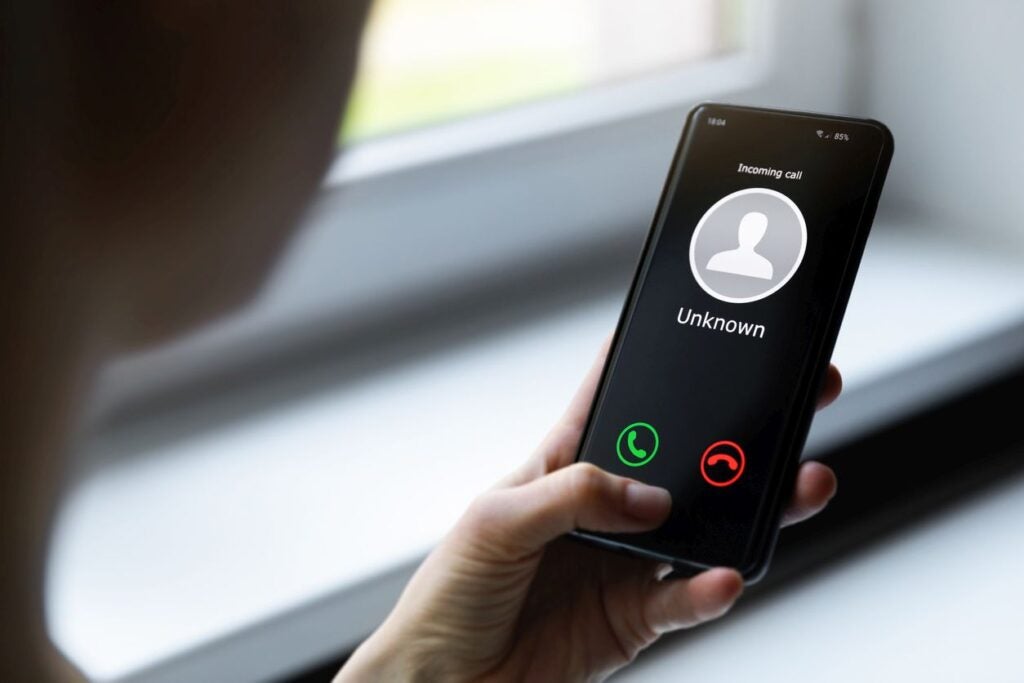 You might not be surprised to hear that scammers are out to get you, and phishers are vying for your financial information. By now, the spread of phishing attacks might feel like a normal part of life for you. We're constantly being told to be careful checking our emails or following links online because phishing is so prevalent. But phishing isn't just limited to email and social media. You have to be cautious when answering your phone, too.
Phishers and scammers are sneaky, and they're great at making fraudulent phone calls sound real so they can get your financial or personal information. Don't fear that all hope is lost, though. Here are a few ways you can protect yourself:
1. Be suspicious of calls from numbers you don't know
If you're not familiar with the number calling you, the best practice is not to answer the call. However, there are always cases where you'll feel prompted to answer or they'll leave a voicemail, and you'll have to decide whether or not you should return the call. If you do respond, be wary of what you say. Fraudulent callers will often claim to be government or financial institutions who need information from you. Know that SouthEast Bank – and most other institutions – will never call you to ask for your private financial information. If you receive a call that you think is suspicious, contact that government agency or institution directly instead of giving out your information over the phone.
2. Don't always trust your caller ID
Scammers have advanced technology that may interfere with what you see on your caller ID. According to the New York Times, criminals have used technology this year to make their calls appear as if they were coming from government numbers. The best approach is to fact-check the phone number yourself and call the agency directly instead of trusting caller ID or the voice on the other end of the line. If you do receive a suspicious call, report it to the company being impersonated.
3. Remember if it's free, they don't need your payment information
Criminals may call you claiming you've won a "free prize" or "discounted offer." Always be wary of calls, texts, or emails like this. If they say you've won a free prize but still ask for your financial information, chances are it's a scam. Free prizes, by definition, don't require payment. Callers may also try to get you to contribute to a charity or buy a new warranty or insurance policy. Any time you're asked to give money over the phone – especially from a number you don't know – it's better to be safe than sorry. When you're interested in donating to a charity, upgrading a policy, or entering a giveaway, it's best to go to the organization directly rather than answering an unexpected call.
You can't avoid fraudulent calls altogether, but you can know the warning signs of a suspicious call. That's the first step to protecting yourself. To learn more about phone scams, how to identify them, and how to react, check out this article on the Federal Trade Commission's web site. If you suspect you've been a victim of a fraudulent call and you've given away your financial information, call our customer care line (1-844-732-2657) right away.
---
SouthEast Bank Member FDIC
Note: Links to other websites are provided as a convenience only. A link does not imply SouthEast Bank's sponsorship or approval of any other site. SouthEast Bank does not control the content of these sites.