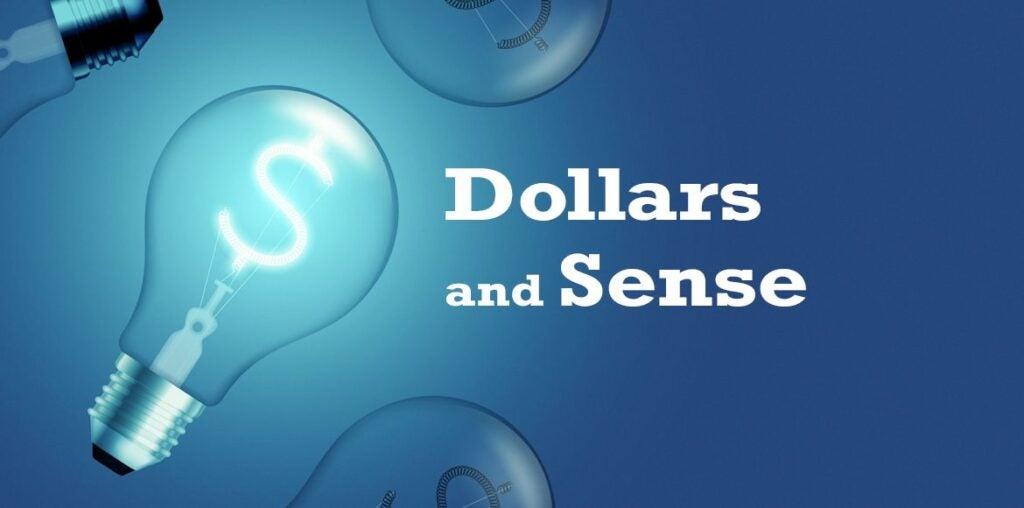 By Ben Luthi
Ben Luthi has been a freelance writer since 2013, covering all things money and travel. His work has appeared in many major publications and financial websites, including U.S. News & World Report, The New York Times, Fox Business, Experian, FICO and more. Ben lives in Utah with his two kids, and loves spending his free time traveling, hiking and talking about credit cards.
You've likely heard of the Federal Deposit Insurance Corporation, though not likely in that form. Radio, TV, and print ads for banks often include the words "FDIC insured" or "Member FDIC."
Many banks, including SouthEast Bank, have FDIC membership, but not all of them do. If you're not careful, opening an account that doesn't have this type of insurance (or a similar type of coverage) can cost you big time. Here's everything you need to know:
What Is the FDIC?
The Federal Deposit Insurance Corporation, FDIC for short, is an independent government agency that was created by the Glass-Steagall Act (also called the Banking Act of 1933). The agency was developed as a response to the Great Depression, which began when the stock market crashed in 1929 and Americans rushed the banks to withdraw their deposits.
Banks started failing — roughly 9,000 in total — and the customers who still had balances when their bank collapsed were left with nothing. The primary mission of the FDIC was to help stabilize the economy and restore public confidence in the banking system.
What Does the FDIC Do?
The organization's most prominent function is providing insurance for bank account holders. However, the agency also has other purposes.
Insurance
If your bank goes under, your deposits are insured up to $250,000 per depositor, per insured bank, per ownership category. According to the agency, not a single insured banking customer has lost a penny due to bank failure since it was formed.
If your bank fails, you'll receive a check in the mail for your insured balance. Eligible accounts include:
Checking accounts
Savings accounts
Money market accounts
Certificates of deposit
Cashier's checks, money orders, and similar official bank items
Negotiable order of withdrawal (NOW) accounts
Prepaid debit cards that meet FDIC requirements
That said, the FDIC doesn't cover stocks, bonds, life insurance policies, safe deposit boxes, and other accounts or items that aren't included in the list above.
Note, however, that investment accounts are typically covered by the Securities Investor Protection Corporation (SIPC). Covered brokerage accounts are insured up to $500,000, half of which can be in cash.
Bank Supervision
The agency maintains certain requirements for banks to maintain FDIC membership. Part of the agency's mission is to protect consumer rights and ensure fiscal soundness.
Manage Bank Failures
If your bank does go under, the FDIC does more than insure deposits. It also helps by liquidating the bank's assets to pay off its debts and may even market struggling banks to fiscally healthy institutions that are FDIC members.
How Much Does FDIC Insurance Cost?
As a banking customer, you don't have to worry about paying for this type of insurance because it comes automatically with your account.
Instead, the banks themselves pay into the FDIC's insurance fund. It may also earn gains from its safe investments, which help maintain solvency in the fund. Because it's an independent government agency, if the FDIC fails for some reason, it's backed by the full faith and credit of the U.S. government.
How to Find an FDIC-Insured Bank
As of Jan. 29, 2021, there are 5,010 insured banks in the U.S. If you're looking for a new bank to work with, you can search the agency's database to find members.
The truth is, though, that the vast majority of banks you come across in your search will be FDIC insured, so don't fret too much about your money. You can typically confirm it on the bank's website.
Also, keep in mind that the FDIC does not insure credit unions, but they get the same coverage through the National Credit Union Administration (NCUA) — another independent government agency. You can find NCUA-insured credit unions through the agency's website.
The Bottom Line
The FDIC provides crucial protection that helps maintain public trust in the banking system. While bank failures have been rare in the past few years, there were hundreds of banks that went under during the Great Recession. Without FDIC insurance, the economy would have suffered even more than it did.
As a banking customer, it's important to make sure your deposits are covered. If you're looking for the right bank, do some research and choose a financial institution that will give you the peace of mind you need.
---
Note: Links to other websites or references to services or applications are provided as a convenience only. A link does not imply SouthEast Bank's sponsorship or approval of any other site, service or application. SouthEast Bank does not control the content of these sites, services or applications.
Information contained in this blog is for educational and informational purposes only. Nothing contained in this blog should be construed as legal or tax advice. An attorney or tax advisor should be consulted for advice on specific issues.