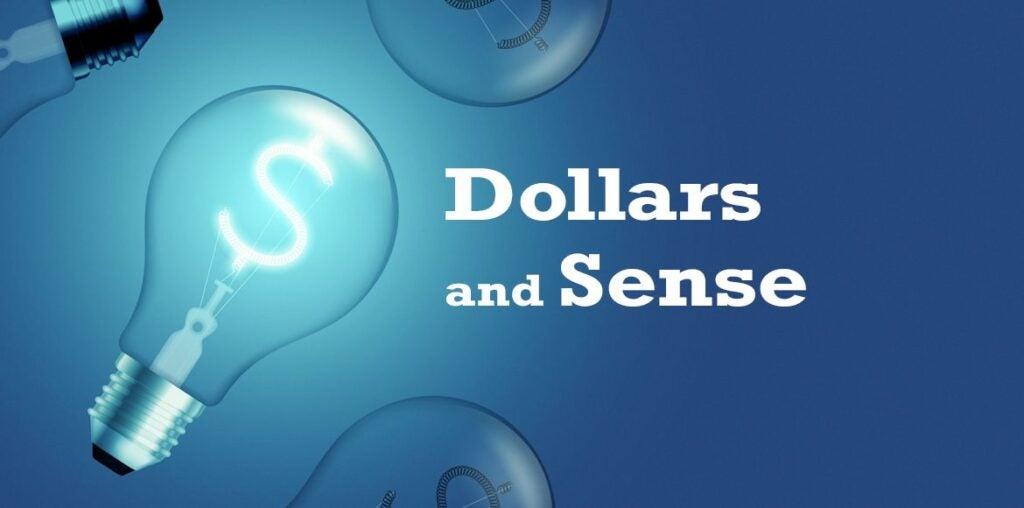 Living without a credit card is possible, and for some people, it may be a necessity. But with the right card and good credit habits, it's also possible to use a credit card without accruing debt or interest. And in some cases, using a credit card can make your life a lot easier.
Here are a few situations where it can help to have a credit card, as well as some potential pitfalls to watch out for.
When it Makes Sense to Have a Credit Card
For everyday spending, having a credit card may not be necessary. But there are certain areas of your financial life where it can make a difference:
You Want to Build Your Credit History
It's possible to build a credit history with any type of credit, from credit cards to auto loans and a mortgage. But credit cards are one of the only ways you can build a positive credit history without ever paying interest — as long as you pay your bill on time and in full every month.
In contrast, it's not possible to build credit with a debit card or a prepaid debit card.
You Need to Rent a Car
You can pay for a rental car with a debit card, but some car rental companies won't allow you to use one to reserve your car. What's more, the company will typically place a hold on your account, often for the amount of the rental. This means you won't be able to use those funds as long as the hold is in place.
Car rental companies also place holds on credit cards, but that won't impact the funds currently sitting in your bank account.
You Want Maximum Fraud Protection
When it comes to fraud protection, credit cards have more legal protections than debit cards. According to the Federal Trade Commission, here's the maximum liability you may have with each based on when you report the fraud:
| | | |
| --- | --- | --- |
| | Debit Cards | Credit Cards |
| Before any unauthorized charges are made | $0 | $0 |
| Within two business days after you learn of the theft | $50 | $50 |
| More than two business days after you learn about the loss or theft, but less than 60 calendar days after your statement is sent to you | $500 | $50 |
| More than 60 calendar days after your statement is sent to you | The full amount | $50 |
What's more, most credit card issuers, including SouthEast Bank1, offer zero-liability fraud protection. This means that no matter how much someone charges to your account, you're not liable for any of it.
Some financial institutions offer this type of protection on a debit card, too. But when someone swipes your debit card without your permission, you're out that money until it's returned by the bank. With a credit card, that money never comes out of your checking account.
You Want to Maximize Rewards
There are a handful of debit card rewards programs that are available. But if you want to maximize your rewards on every purchase, a rewards credit card is the way to go.
For example, SouthEast Bank offers two rewards credit cards. With the Real Rewards card,2 for instance, you can earn 1.5 points per dollar on every purchase, equal to 1.5% cash back. With the Max Cash Preferred Card,3 you can get 5% cash back on up to $2,000 spent quarterly on two categories of your choice from a list of options, unlimited 2% back on another category of your choice from a pre-selected list and 1% back on everything else.
With cards like these, you can earn far more than you could with a debit card that offers cash back. And as long as you stick to a budget and pay your bill in full every month, you'll never pay interest for those rewards.
You Need a 0% APR Promotion
If you have a large purchase coming up, you've experienced emergency expenses or you want to pay down high-interest credit card debt, taking out a personal loan can be expensive. With the right credit card, you could get a long introductory 0% APR promotion, which can save you hundreds of dollars on interest.
For example, SouthEast Bank's Platinum Card offers a 0% APR* on purchases and balance transfers for 20 billing cycles — that's almost two years to pay off a large purchase or a balance transfer.
Just keep in mind that some cards charge a balance transfer fee, which is typically 3% or 5% of the transfer amount.
What to Keep in Mind Before Applying for a Credit Card
While there are some clear benefits to using a credit card, it's also important to understand the potential dangers they can pose.
Credit card debt can be financially crippling if you're not careful. According to the Federal Reserve, the average credit card interest rate on accounts that assess interest is 16.30%, and many cards charge upwards of 20%.
If you carry a balance from month to month, it can get expensive fast, and it can also make it more difficult to keep up with your other financial obligations.
Also, if you carry a high balance relative to your credit limit — even when you pay your bill in full — it can damage your credit score. Many credit experts recommend keeping your credit utilization rate, or the percentage of your available credit that you're using at a given time, to 30% or less. However, there's no hard-and-fast rule, so the lower it is, the better.
If you use your credit cards responsibly, you can avoid these drawbacks. But if you're prone to overspending and haven't had success using credit cards in the past, it may not be worth it.
How to Pick the Right Credit Card for You
If you believe that a credit card is right for you, it's important to take your time to choose one. There are thousands of credit cards available in the U.S., and there's a wide range of rewards programs and other features.
For starters, it's important to note that most of the best rewards credit cards require good or excellent credit, which means having a FICO credit score of 670 or higher.
If you meet that requirement, consider your spending habits and which card would offer the best rewards based on how you spend your money. Also, look at other features, including sign-up bonuses, 0% APR promotions, travel perks and more.
Like many other card issuers, SouthEast Bank offers 24/365 cardmember service, which can help you out when you're in a bind. The bank also offers access to the CardValet app, which provides spending insights and your account balance, the ability to lock and unlock your card, the ability to set spending controls and limits, and more.
As you shop around and compare cards, make sure to look at each card holistically to find the best overall fit for you.
---
Note: Links to other websites or references to services or applications are provided as a convenience only. A link does not imply SouthEast Bank's sponsorship or approval of any other site, service or application. SouthEast Bank does not control the content of these sites, services
or applications.
Information contained in this blog is for educational and informational purposes only. Nothing contained in this blog should be construed as legal or tax advice. An attorney or tax advisor should be consulted for advice on specific issues.
*The introductory rate does not apply to cash advances. For the Max Cash Preferred card, the introductory rate does not apply to purchases. Balance Transfer fee of 3% of each transfer amount, $5 minimum will apply. We apply your minimum payment to balances with lower APRs first, including promotional APRs. Amounts paid over the minimum payment will be applied in the order of highest to lowest APR balances.
1Subject to credit approval. Ask for details. Elan Financial Services provides zero fraud liability for unauthorized transactions. Cardholder must notify Elan Financial Services promptly of any unauthorized use. Certain conditions and limitations may apply. The creditor and issuer of these cards is Elan Financial Services, pursuant to separate licenses from Visa U.S.A. Inc., and Mastercard International Incorporated. Mastercard is a registered trademark, and the circles design is a trademark of Mastercard International Incorporated.
2The Elan Rewards Program is subject to change. Rewards are earned on eligible net purchases. Net purchases are purchases minus credits and returns. Not all transactions are eligible to earn rewards, such as Advances, Balance Transfers and Convenience Checks. Upon approval, see your Cardmember Agreement for details. You may not redeem Points, and you will immediately lose all of your Points, if your Account is closed to future transactions (including, but not limited to, due to Program misuse, failure to pay, bankruptcy, or death).
3If you're approved for a new Max Cash Preferred Card, one-time $150 bonus will be awarded for redemption after eligible net purchases totaling $500 or more are made to your account within 90 days from account opening. Please allow 6-8 weeks after you have met the spend requirement for your bonus to be credited to your rewards balance. Max Cash Preferred Card: Cardmember must initially enroll into categories of their choice, or all net purchases will earn no more than 1% cash back. Categories are subject to change. Transactions qualify for 5% or 2% cash back based on how merchants classify the transaction. Upon approval, full details will be provided in your Cardmember Agreement. Rewards are earned on eligible net purchases. Cash rewards can be redeemed as a deposit to a checking or savings account with this Financial Institution only, within seven business days, as a statement credit to your credit card account within one to two billing cycles or as a Rewards Card ($25 minimum redemption). Cash rewards do not expire as long as the account remains active.