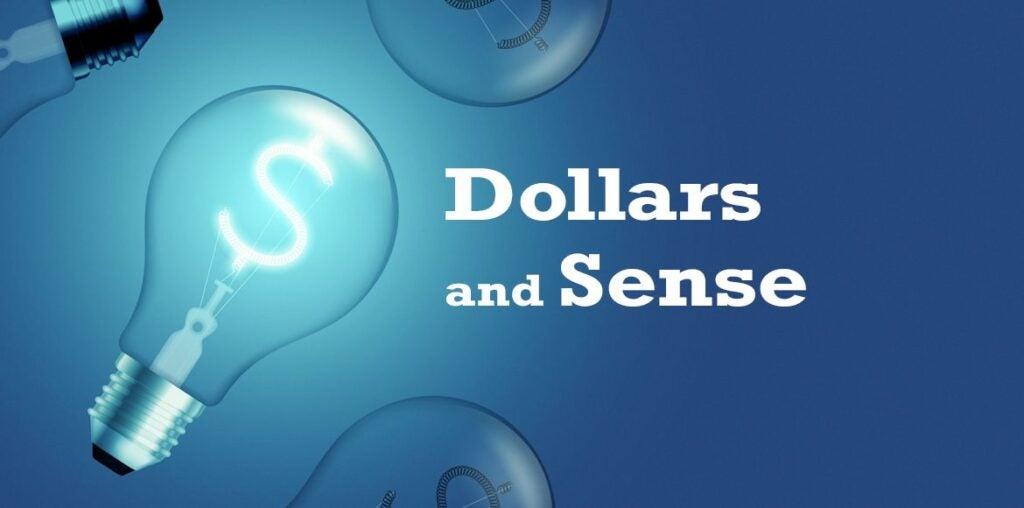 When it comes to spending your money, plastic is often more convenient than cash. But security is another important factor in determining whether or not you should use your debit card instead of cash for your everyday purchases.
In general, debit cards are more secure than cash if you take the appropriate measures to protect your personal information. Here's what you need to know.
Why Debit Can Be More Secure the Cash
No matter where you go, most merchants accept debit cards, and there are many reasons to consider using one instead of cash for your everyday transactions.
One of the primary benefits of using a debit card is that the card is easy to replace. If you lose your debit card, you can call your bank or credit union and request a new one. The financial institution will then cancel your current card so no one can use it without your permission, then either mail you a new one or print one on the spot.
SouthEast Bank even supports CardValet, a free app that enables you to turn your debit cards on and off with ease. If your card is misplaced, you can instantly turn it off to prevent new transactions, then turn it on again when you find it.
On the other hand, if you're carrying cash and misplace your wallet or purse, there's no way to get it back apart from retracing your steps to find it. Even then, if your cash has been stolen, in most cases, you're out of luck.
If you're using a debit card, remember that it's important to keep it in a safe place. Because your debit card is connected to your bank account, if another person takes your debit card, they can make purchases using your money.
Fortunately, there are protections in place in the event that this happens. According to the Electronic Fund Transfer Act, if you report the debit card missing before the thief has the chance to use it, you won't be liable for any of the fraudulent transactions.
If you report the theft after they've used it, your liability may still be limited based on the amount of time between when you learn about the theft and your report:
$50 if you report within two business days after you learn about the theft.
$500 if you report more than two business days but less than 60 business days after you learn about the theft.
Full liability if you report more than 60 days after you learn about the theft.
Debit Card Best Practices
While a debit card provides better security than cash and no chance of racking up a high balance like a credit card, it's still important to take steps to protect your checking account funds. Here are some best practices to keep in mind as you use your debit card regularly:
Protect your PIN: Although you may be able to use a debit card without a personal identification number (PIN), some merchants require it for debit transactions. As a result, it's crucial that you keep that information safe from others.
Check your account often: While you should check your bank statements regularly, because you only get them once a month, it's also a good idea to check your account balances often. If you notice any transactions that don't look familiar, you can alert your bank right away.
Only spend with trusted merchants: Especially when it comes to online purchases, be sure only to use your debit card with trusted merchants. Even then, keep a close eye on your transactions in case of a data breach. For online transactions, credit cards can also be beneficial, primarily because you don't have to worry about your checking account being targeted directly.
Be careful with ATMs and fuel pumps: Some fraudsters use what's called skimming to steal debit and credit card data. If there's a skimming device installed on an ATM or fuel pump and you swipe your card instead of using its chip, your card information could be vulnerable. So consider only using ATMs at your local bank branch, or simply check the card reader for anything out of place before you use the machine to get cash or make a payment.
Use a virtual private network on public Wi-Fi: If you're using your debit card to make an online payment while on a public network at a coffee shop, the airport or any other public area, hackers may be able to eavesdrop on your transaction and steal your payment information. While it's best to avoid financial transactions on public Wi-Fi networks, you could also safeguard your information by using a virtual private network (VPN), which encrypts your information to keep it safe.
The Bottom Line
While cash has its purposes, it's generally safer and more convenient to use a debit card for your everyday financial transactions.
That doesn't necessarily mean you have to switch from cash to plastic entirely, but depending on what you're doing, consider the potential threats of having a lot of cash on hand compared to just your debit card.
And while your money is generally protected if someone manages to steal your debit card, it can still be a pain to go through the recovery process. As such, it's best to take additional precautions to keep your card information secure.
---
Note: Links to other websites or references to services or applications are provided as a convenience only. A link does not imply SouthEast Bank's sponsorship or approval of any other site, service or application. SouthEast Bank does not control the content of these sites, services or applications.
Information contained in this blog is for educational and informational purposes only. Nothing contained in this blog should be construed as legal or tax advice. An attorney or tax advisor should be consulted for advice on specific issues.