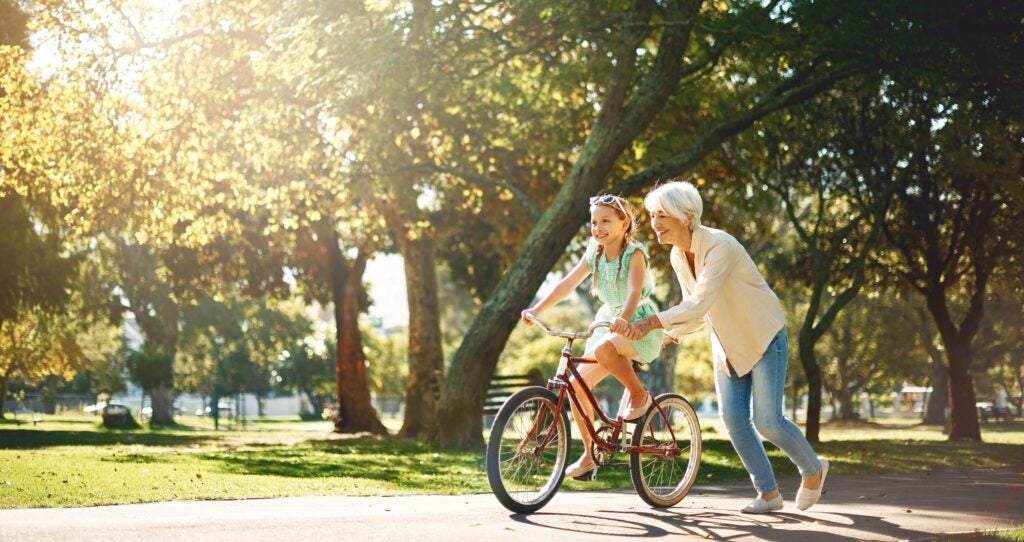 When thinking about where you want to retire, Tennessee is a popular choice for many people. It has a mild climate, dynamic culture, and moderate cost of living. Plus, there's no state income tax on wages, helping stretch your dollars further. No matter your interests or your housing budget, there is likely a place in Tennessee for you.
5 Best Places for Retirees in Tennessee
There are many cities and towns within Tennessee that could be a good fit for you. We selected the top five places to retire in the state based on average mortgage costs, the percentage of people 65 or older in the area, and the cost of living according to BestPlaces and the U.S. Census Bureau.
1. Bristol
Percentage of Population 65 or older: 19.8%
Median home cost: $140,600
Median monthly mortgage cost: $1,040
Median gross rent: $666
Bristol is one of the most affordable places to live in Tennessee, with a cost of living that is 21.6% lower than the national average. Its median home price is just $140,600 — less than half the national median sales price.
Despite its affordability, there's still plenty to do in the city. Bristol is known as the birthplace of country music, and it holds the Bristol Rhythm & Roots Reunion, a large-scale music festival, every year. Bristol also boasts one of the most well-known motorsports facilities in the country: the Bristol Motor Speedway.
2. Chattanooga
Percentage of Population 65 or older: 16.6%
Median home cost: $218,700
Median monthly mortgage cost: $1,228
Median gross rent: $859
Loved by outdoorsmen, Chattanooga is known for its parks, lakes, and fishing spots. But it also has a thriving nightlife, with shops and eateries that cater to different tastes.
Even with those features, Chattanooga can be a cost-effective choice for your retirement. Its cost of living is 16.2% lower than the U.S. national average, with median rents and mortgages significantly lower than you'd find in other areas.
3. Johnson City
Percentage of Population 65 or older: 15.3%
Median home cost: $193,400
Median monthly mortgage cost: $1,224
Median gross rent: $755
If you're looking to keep your living costs low, Johnson City could be a good option for you. Its cost of living is 18% lower than the national average, and the median price for homes is just $193,400 — much lower than the median cost of houses sold nationwide.
Johnson City may be especially appealing to retirees due to its proximity to hospitals and healthcare facilities like Johnson City Medical Center, Franklin Woods Community Hospital, and Quillen Medical Center.
4. Kingsport
Percentage of Population 65 or older: 23.3%
Median home cost: $157,200
Median monthly mortgage cost: $1,083
Median gross rent: $655
Kingsport is a growing city. Its population is about 54,000, but it has a 10% population growth rate. Kingsport is an exciting place rich with breweries and state parks, and it's also home to the Bays Mountain Park & Planetarium that has miles of trails for cyclists. The percentage of people in the city 65 or older is higher than the national average, and the cost of living is 18.9% below the average national cost of living.
5. Knoxville
Percentage of Population 65 or older: 13.6%
Median home cost: $257,300
Median monthly mortgage cost: $1,130
Median gross rent: $845
Knoxville is the third-largest city in Tennessee after Nashville and Memphis. It has a population of about 190,000 people, and it is home to the main campus of the University of Tennessee. It's also a favorite of nature enthusiasts and hikers since it is one of the gateways to the Great Smoky Mountains National Park. Its cost of living is 14.5% lower than the national average, helping your retirement fund last even longer.
Choosing a Place to Retire
When thinking about where to retire, consider the following factors:
Climate: Climate can play a significant role in your quality of life. If you hate the dreary gray days of the winter and don't want to have to worry about shoveling, plowing, or icy walkways in your retirement, a place with a temperate climate or year-round sun can be a good choice.
Cost of Living: As a retiree, your income may be limited. You have to stick to a budget to ensure your retirement fund lasts for your lifetime, but living in a place with a low cost of living can make it easier and may allow you to enjoy a higher standard of living.
Access to Healthcare: Unfortunately, the need for healthcare normally increases with age. To ensure you can get the care you need, research available hospitals and medical providers in the location you're considering and think about how easy it is to get there if you were to need care quickly.
Proximity to Entertainment: You're retired — enjoy yourself! Look for an area that has multiple entertainment options that match your interests and hobbies. For example, look for a place with a concert hall or live music scene if you love music, or look for a city with lots of parks if you enjoy hiking and being outdoors.
Accessibility: In your retirement, you likely will host family and friends or visit loved ones in other parts of the country. Being near an airport or train station can make travel much easier (and allow you to see your grandkids more often!).
Not ready to retire yet? Consider opening up a Traditional IRA, Roth IRA, or Simplified Employee Pension (SEP) IRA. With an IRA, you can save money beyond the limits of an employer-sponsored account, helping you achieve your retirement goals.
You can also check out our latest Dollars & Sense blog for information about how much you really need to save for retirement.
---
Note: Links to other websites or references to services or applications are provided as a convenience only. A link does not imply SouthEast Bank's sponsorship or approval of any other site, service or application. SouthEast Bank does not control the content of these sites, services or applications.
Information contained in this blog is for educational and informational purposes only. Nothing contained in this blog should be construed as legal or tax advice. An attorney or tax advisor should be consulted for advice on specific issues.