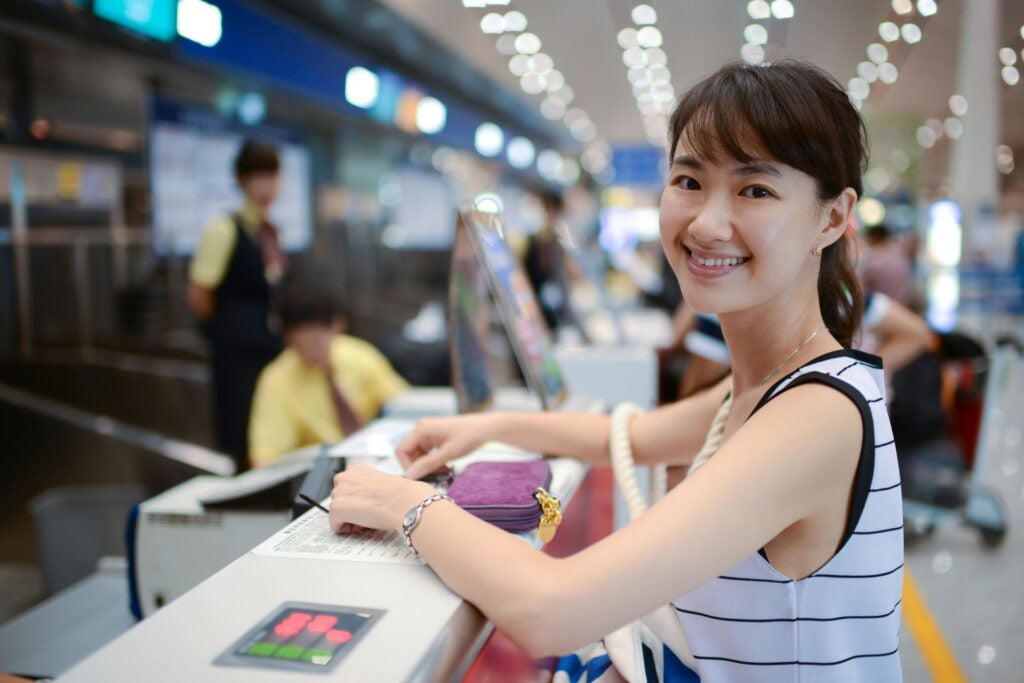 Before you head off to college in the fall, taking the time to evaluate your finances and create a budget can help keep your bank account in good shape. Here are some basic steps to help college students get started on budgeting their money.
1. Use a Digital Budgeting App
One way to keep track of your money is by using an app. Budgeting apps can track your earnings and expenses, and they can help you to see how much you're spending in certain categories, like groceries, utilities and entertainment.
Before downloading a third-party app, check to see if your bank offers a mobile banking app with digital budgeting tools. SouthEast Bank's built-in budgeting tools can automatically track and categorize your spending to help you understand areas where you're saving well and areas where you may need to cut back your expenses.
Another perk of using a digital banking app is the option to schedule automatic payments, so you don't have to worry about running late on your bills.
2. Make Meals at Home
Cooking from your dorm or apartment if you have a kitchen is a great way for college students to save money while on a budget. Instead of spending money on dining out, eating meals made from home or wherever you are staying is the best option for your wallet, and in many cases, for your health.
According to Money Under 30, most restaurants charge an approximately 300% markup on their meals. That means you'll pay almost three times more to eat out than you will to cook yourself something at home.
If you don't have access to a kitchen at college and have paid for a meal plan, be sure to use it regularly, rather than dining at restaurants that don't accept your meal plan.
3. Focus on Your Savings
Save an Emergency Fund
Having an emergency fund is essential to a successful budget. By making weekly or monthly contributions to your savings account, you can build a financial cushion to help you cover unexpected expenses, like major car repairs or medical bills.
While you may not be able to save a full three to six months' of expenses, as some guidelines recommend, saving toward a buffer amount of $1,000 could help keep you afloat in case you need some last-minute funds.
Save for Student Loan Repayment
Another reason to put extra money into savings is to start paying off student loans, as student loans can add up quickly, but can take years to pay off if you aren't prepared.
Saving toward eventual student loan repayment or beginning to pay down your loans while you're still in school can give you a strong financial start that will last well past your graduation date.
4. Spend With Cash
An easy way to keep yourself in check and avoid becoming "swipe-happy" is to carry cash with you. If you've decided not to pull out your debit card, it's impossible to over-spend when all you're carrying is cash. Set a weekly or monthly limit for yourself and take out only the cash you need to stay on track with your goal. You'll be budgeting in no time!
5. Use Your Student Discount
Another great way to cut back your expenses is to consider using coupons and student discounts. Your student ID is the key that can unlock a variety of student discounts, from restaurants to retail stores. Even some entertainment options, like select movie theaters and mobile apps, have student discounts that reduce the original price.
6. Take Advantage of Free Events
A great way to save money when budgeting is to keep an eye out for free events. Attending a local festival for free music, food, and games is a great way to go out while spending little to no money at all. Many colleges also offer events made especially for students, which can help you to get out of your dorm or apartment and spend quality time with friends without worrying about overspending.
7. Take Gen Eds at a Community College
If you'll be spending the summer at home, consider taking a general education course or two at a community college. In many cases, community colleges offer low-costs, or even free, classes to qualifying students. Plus, you'll lighten your workload for the upcoming semester.
8. Apply for an Internship or On-Campus Job
If you don't want to take classes over the summer, consider applying for an internship that fits your major. Not only can you earn valuable job experience, but you may even earn a paycheck while learning about your future career.
Best of all, some colleges will even offer class credit for qualifying internships. Be sure to check with your school to find out if this is an option for you.
Another option is applying for a campus job during the school year. Most campus-run areas where students can work are flexible with their timing and hours so that you still have time for school and any other activities you decide to participate in.
9. Become a Resident Adviser
To receive free or extremely discounted on-campus housing from your college or university, consider applying to become an RA, or resident adviser. Not only can you save money on housing, but you'll also have the opportunity to help younger students acclimate to the college environment. If you enjoy mentoring up-and-coming students, this could be the perfect way to save money.
Bottom Line
College is expensive, and it's important to learn to budget and save money early to create a strong financial foundation for yourself. By taking advantage of these simple money hacks for college students, you can plan your financial future with confidence!
---
Note: Links to other websites or references to services or applications are provided as a convenience only. A link does not imply SouthEast Bank's sponsorship or approval of any other site, service or application. SouthEast Bank does not control the content of these sites, services or applications.
Information contained in this blog is for educational and informational purposes only. Nothing contained in this blog should be construed as legal or tax advice. An attorney or tax advisor should be consulted for advice on specific issues.