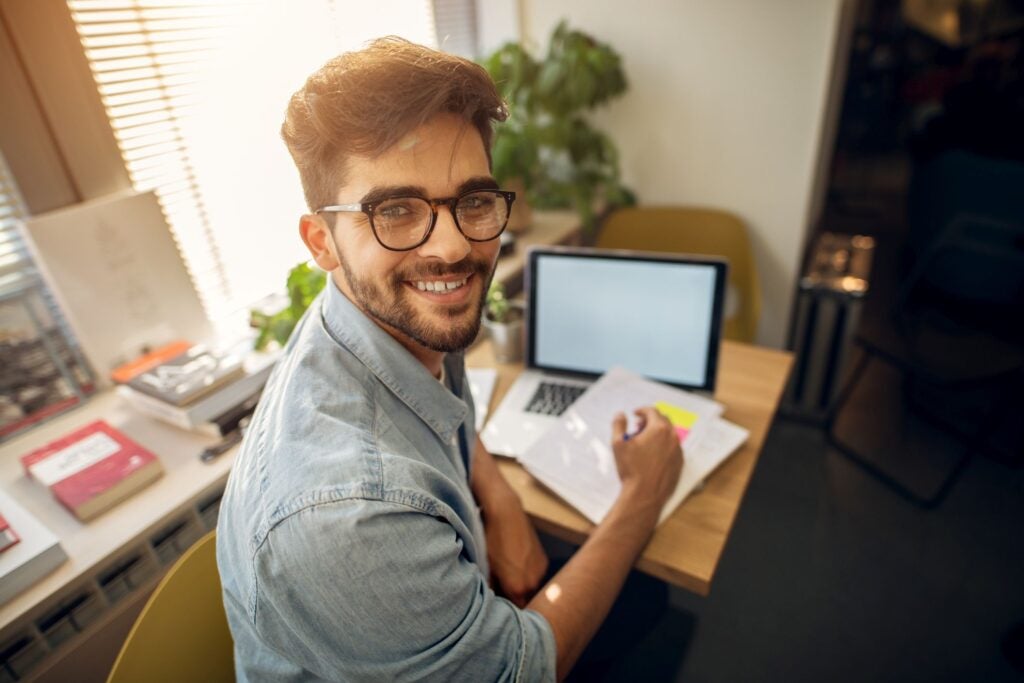 College is expensive, and saving money is something most college students jump at the opportunity to do. Whether you're a current student, a future college student or the parent of a college student, here are a few money hacks that may help.
Average College Costs
The average cost of college in the 2017-2018 school year was $20,770 for public in-state schools and $40,940 for out of state schools. For private institutions, the average cost was $50,900. As secondary education costs continue to rise, both students and parents generally appreciate extra savings where they can find them.
Average Student Debt
As of the beginning of 2021, the average student debt totaled $32,731, and in most states, at least 45% of college students report some level of educational debt. In Tennessee, 56% of students report they have accumulated student loans.
1. Avoid Unnecessary Expenses
Learning how to cut costs is a good move for students who are looking to graduate with the least possible amount of debt, and you can even start that process before college.
Choosing the Right Student Lender
When you're looking for a reputable student lender, be sure to watch out for those that charge additional fees, including application fees, origination fees, and prepayment penalties.
Find a Part-Time Job
During your college years, you'll likely find yourself paying a wide variety of fees. From basic tuition, housing fees, meal plans, textbooks and joining on-campus organizations, it can often feel like you're always shelling out for new expenses.
To offset these costs, spend some time building up your savings before you leave for college so that you can avoid using debt to cover your expenses whenever possible. Once you're in school, if you have the flexibility, you can choose to take on a part-time job to help pay down some of these expenses, as well.
Take Advantage of On-Campus Amenities
Be sure to familiarize yourself with the amenities that are already included in your tuition. Normally, campuses offer facilities like gyms, health centers and even tutoring assistance, often covered by the cost of your tuition. Taking advantage of these options is not only convenient but can help you avoid unnecessary expenses.
2. Use Your Student Discounts
Using your student ID card for discounts is a great way to save a little bit of money on regular purchases. Often, your college will offer pre-negotiated student discounts with local businesses. These types of agreements can help to significantly lighten the burden on your wallet.
3. Save Money on Textbooks
Buying new textbooks is extremely expensive and can add up quickly. Consider buying or borrowing used textbooks as an alternative, or research whether your college bookstore offers the option to rent books for a lower cost.
4. Choose a Rewarding Bank Account
Choosing the right bank account can also help you to make the most of your money. SouthEast Bank's EDU Checking account,1 for example, offers a cash back reward of $.10 credited to your account for each qualifying SouthEast debit card purchase.
5. Manage Credit and Debit Cards With CardValet:
Keeping track of your expenses can be tricky, especially if you have multiple credit or debit cards. One option that can help simplify money management is CardValet. SouthEast Bank supports this user-friendly app, with features that enable you to:
• Lock and unlock cards with the tap of a button
• View your account balances and spending insights
• Opt-in to receive alerts about when, where and how your cards are used
• Set geographical and merchant-based transaction controls
• Set a maximum purchase limit to prohibit over-spending
CardValet is also a handy tool for parents with students in college. If your child has a credit card in your name, you can use CardValet to set merchant controls, enabling the card only for purchases like groceries and fuel.
Start Saving
College costs can add up quickly, so keeping these money-saving strategies in mind can help. Practice these good financial habits and you'll be well on your way to saving money as a college student.
---
1Enrollment in monthly eStatements is required to earn the $.10 debit card rewards. Qualifying transactions include point of sale or online purchases or $1 or more using the SouthEast Bank debit card. ATM and cash-only transactions do not qualify for cash back rewards. The Rewards Period begins on the first calendar day after the last business day of the prior month and ends on the last business day of the current calendar month. Regardless of the Statement Cycle, Cash Back Rewards will be paid (credited to the account) on the 1st business day of each month. Customers over age 25 will be notified and moved into a Rewards Checking product. No monthly service fee will be assessed for account holders age 13 – 24 (e-statement required). Overdraft/Returned item fees may apply. Please see the full Fee Schedule for any other fees that may be imposed in connection with this account.
Note: Links to other websites or references to services or applications are provided as a convenience only. A link does not imply SouthEast Bank's sponsorship or approval of any other site, service or application. SouthEast Bank does not control the content of these sites, services or applications.
Information contained in this blog is for educational and informational purposes only. Nothing contained in this blog should be construed as legal or tax advice. An attorney or tax advisor should be consulted for advice on specific issues.