YOUR SOUTHEAST BANK
Cookeville, Tenth St
931-528-1152
1065 East 10th Street, Cookeville, TN 38501, USA
Supervisor: Donna Robinson
Loan Officer: Jeremy Jones
City President: Steve Forgey
Hours:
Monday – Thursday: 8:00 a.m. – 4:00 p.m. | Drive-Thru: 7:30 a.m. – 5:00 p.m. EST
Friday: 8:00 am – 5:00 p.m. | Drive-Thru: 7:30 a.m. – 6:00 p.m. EST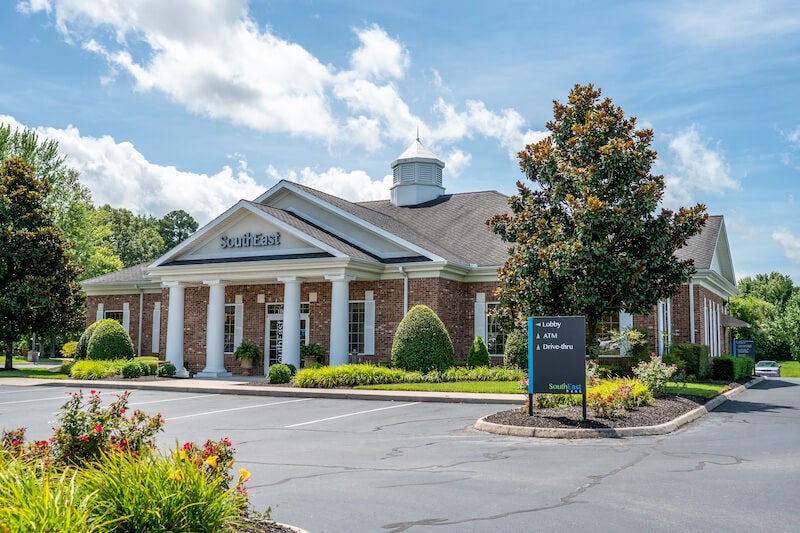 Proudly Serving the Cookeville Community
Surrounded by mountains and the natural beauty of the Upper Cumberland region, it's a treat to reside in Cookeville, Tennessee. SouthEast Bank has deep roots in Middle Tennessee, and we proudly serve the Cookeville and Putnam County areas. With the perfect blend of modern amenities and local decision-making that can only be found at a community bank, we think you'll agree that SouthEast Bank is among the best in Cookeville.