YOUR SOUTHEAST BANK
Bearden
865-340-4732
4960 Kingston Pike, Knoxville, TN 37919, USA
Manager: Deborah Lee
Lon Officers: Alice Eads and Todd Bolinger
Hours:
Monday – Thursday: 8:30 a.m. – 4:30 p.m. EST

Friday Lobby: 8:30 am – 5:00 p.m. | Drive-Thru: 6:00 p.m. EST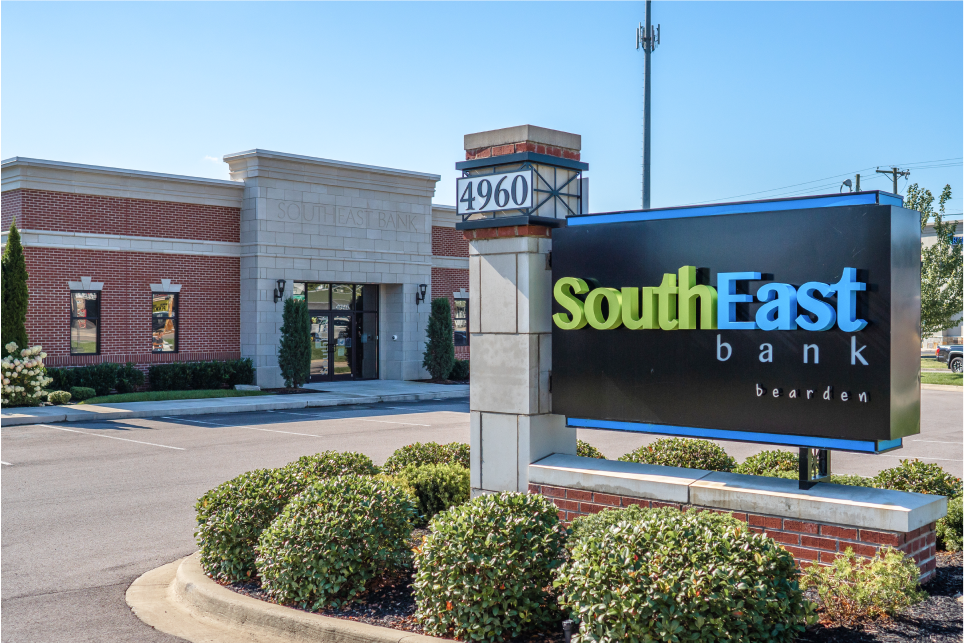 Proudly Serving the Knoxville Community
Conveniently located in the Bearden area of Knoxville, you can count on exceptional customer care each time you visit SouthEast Bank. We strive to be the best bank in Knoxville, and whether you're meeting with our expert team or visiting the drive-thru on the way to a Vols game, we're always happy to assist with your banking needs. Plus, with our digital banking options, like the SouthEast Bank app, banking with us is even easier than ever.