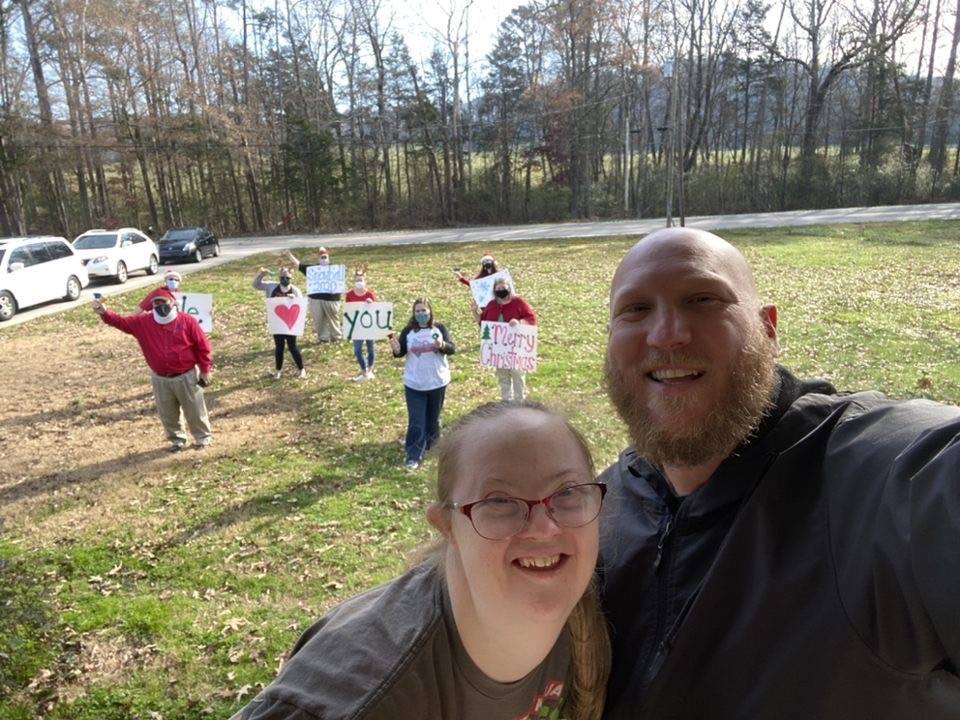 On Thankful Thursdays, we have the privilege of recognizing outstanding organizations in our community. This week, we're excited to highlight the Trousdale School, located in Cleveland, Tennessee.
The Trousdale School's mission is "to serve high-functioning adults with intellectual disabilities by providing academics, life skills, and occupational development for the purpose of learning independence." Students enjoy high-quality educational and social opportunities designed to foster learning and personal achievement.
The school aims to focus on "life-wide" learning, taking a holistic approach to education and discovery. In addition to core academic subjects like reading and math, students also enjoy learning important life skills and vocational coaching. The Trousdale School team works hard to ensure every student has the opportunity to grow in occupational skills he or she enjoys.
In March 2020, for the safety of students and staff, the Trousdale School took many of its activities virtual, enabling students to attend classes via video calls. From cooking to art and science, the Trousdale School has worked tirelessly to ensure students continue to receive a top-quality education in a safe and healthy way. As select in-person school activities have resumed, the school has taken extensive measures to maintain social distancing practices.
We're proud to recognize incredible organizations like the Trousdale School that make a positive impact on their communities each day. For more information about the Trousdale School, please visit http://www.trousdaleschool.org/.