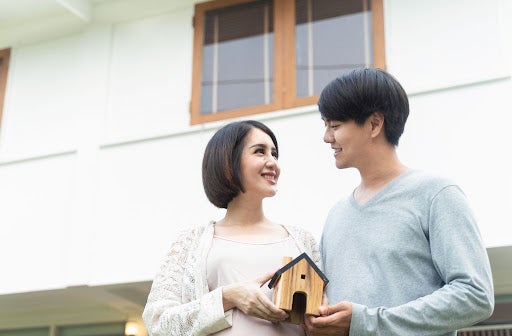 Refinancing your mortgage loan can come with a lot of benefits, especially if you have a specific goal in mind. Here are a few of the benefits of refinancing your mortgage loan, plus the steps you can take to make it happen.
The Benefits of Refinancing Your Mortgage Loan
Depending on your goals, there are a handful of benefits you may experience from the refinance process:
Lower Your Interest Rate
The biggest reason people refinance is to take advantage of a lower interest rate. This may be possible if your credit score has improved since you first took out the mortgage loan or if market interest rates have dropped significantly. Even a small interest rate decrease can save you thousands of dollars over the life of the loan.
Change Your Repayment Term
When you replace your existing mortgage loan with a new one, you can often opt for a different repayment term than the one you have now. For example, if you can afford a higher monthly payment and want to be debt-free sooner, you can opt for a shorter repayment term. Alternatively, if you want to lower your monthly payment and don't mind paying more in interest overall, you could refinance with a longer term.
Convert From an Adjustable Rate to a Fixed Rate
Another big reason people consider refinancing is to lock in a fixed interest rate. Adjustable-rate mortgages (ARMs) offer a lower fixed interest rate for a set period, such as three, five, seven or 10 years. After that period ends, though, the rate becomes variable and can fluctuate as market conditions change. If you're nearing the end of your fixed period on an ARM, refinancing to a fixed-rate loan can be a good idea.
Access Your Home's Equity
If you have enough equity in your home, you may be able to get some cash out of it. With a cash-out refinance, the new loan equals the previous principal balance plus an amount you receive in cash at closing. You can do just about anything you want with that money.
Drop Mortgage Insurance
If you have an FHA loan, you may be stuck with mortgage insurance for the life of the loan, regardless of your loan-to-value ratio (LTV). If you refinance the loan with a conventional lender and your LTV is below 80%, you could get rid of your monthly mortgage insurance payment.
When Is the Right Time to Refinance?
There are a few situations in which it might make sense to refinance your mortgage loan. Here are some scenarios that can help you decide if it's right for you:
Interest rates have dropped: If interest rates have dropped since you first bought your home, you could potentially score a lower rate, even if your credit score hasn't changed.
Your credit has improved: If you've taken steps to improve your credit since you took out the first mortgage loan, you may be able to get better terms with a refinance. Click here to learn more about how your credit score is calculated.
Your debt-to-income ratio has improved: If your income has increased or you've paid off one or more significant credit accounts, your lower debt-to-income ratio could help you score a lower interest rate.
You want to change your repayment terms: If you want to shorten or lengthen your mortgage repayment plan, refinancing your home can give you the flexibility to choose a new term.
You're looking to take cash out of your home: If you need a large amount of cash—maybe you want to pay down high-interest credit card debt or you're planning some home improvements—a cash-out refinance could be a good choice.
You want a fixed interest rate: An adjustable-rate mortgage can make sense upfront, but over time, refinancing to a fixed-rate mortgage could be the right move.
You want to get rid of FHA mortgage insurance: If you have a conventional loan, private mortgage insurance falls off once your LTV reaches a certain level. With an FHA loan, though, you may be stuck with it for the life of the loan. Refinancing your FHA loan with enough equity could help you get rid of mortgage insurance for the remainder of your time in the house.
Steps to Refinancing Your Mortgage Loan
If you're considering refinancing your mortgage loan, here are some steps you can take to make sure it's the right decision for you.
1. Think About Your Goal and Run the Numbers
It's important to understand why you want to refinance, but it's more important to make sure that you can actually achieve your goal through the process.
For example, getting a lower interest rate can save you money. But it's important to note that closing costs on a refinance loan can range from 2% to 6% of the loan amount. If you pay those costs upfront, calculate how many months' worth of savings it'll take to make up for them.
For example, if a lower interest rate saves you $50 per month and you paid $5,000 to close the loan, it'll take you 100 months to make up for those costs. If you're not planning to stay in your home for that long, it may not make sense to refinance.
2. Shop Around
One of the best things you can do to save money on a refinance is to shop around and compare lenders. In addition to interest rates, you'll also want to review the loan program options, repayment terms, closing costs, prepayment penalties and other features that will impact your new loan.
3. Submit Applications
It's a good idea to submit a loan application to at least three to five lenders, so you can compare loan estimates based on your credit profile. This will give you a better idea of which lender can offer you the best terms.
Make sure you have your documents ready beforehand, so you can save time and make the process go more smoothly. Review SouthEast Bank's home loan application checklist to get an idea of what you need.
4. Choose a Lender and Lock in Your Rate
Once you've had the chance to compare multiple lenders, choose the one that offers the best loan for you and lock in your interest rate. Once you've locked it in, it won't change for a predetermined period, even as market rates continue to fluctuate.
5. Close the Loan
After you lock in your rate, you may need to provide more documentation and answers to your loan officer or mortgage broker, and you'll also need to sign various documents and disclosures. Make sure to stay on top of these requests so you can close on time.
During this process, it's also crucial that you avoid applying for other credit accounts. Adding more debt payments can impact your credit and debt-to-income ratio, which could cause the lender to back out.
The Bottom Line
Refinancing your mortgage loan could provide several benefits and help improve your financial situation. However, it's important that you consider why you want to refinance and take the right steps to maximize the benefits you're looking to get.
---
Note: Links to other websites or references to services or applications are provided as a convenience only. A link does not imply SouthEast Bank's sponsorship or approval of any other site, service or application. SouthEast Bank does not control the content of these sites, services or applications.
Information contained in this blog is for educational and informational purposes only. Nothing contained in this blog should be construed as legal or tax advice. An attorney or tax advisor should be consulted for advice on specific issues.