YOUR SOUTHEAST BANK
SouthEast Bank of Lenoir City, TN
Hours:
Monday – Thursday: 8:30 a.m. – 4:30 p.m. EST
Friday Lobby: 8:30 am – 5:00 p.m. | Drive-Thru: 6:00 p.m. EST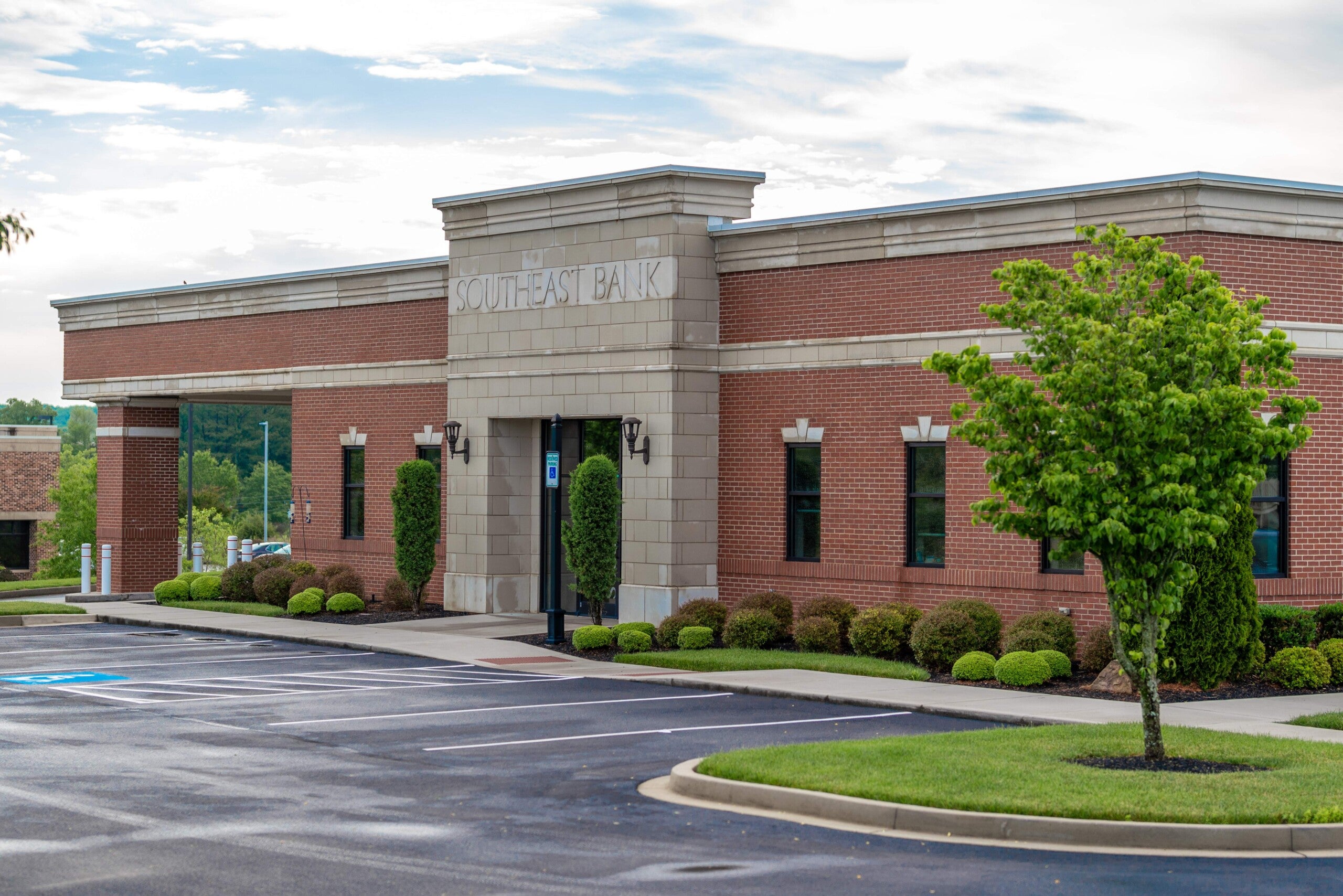 Proudly Serving the Lenoir City, Tennessee Community
Lenoir City is more than just a town. For many of us, it's also the place where we live, work, and play. That's why SouthEast Bank strives to be the best bank in Lenoir City, going above and beyond to support our customers' financial endeavors. After all, your financial gains can make a positive impact on the entire community. If you're new to SouthEast Bank, we encourage you to explore our website or visit us in-branch to learn about the many ways we can assist you in your banking goals.
Banking Services in Lenoir City, Tennessee
Personal Checking & Savings
Competitive checking & savings accounts with all the perks you need
Business Checking & Savings
Business bank accounts designed with your business in mind
Mortgage Services
Work with an experienced lending team with your best interests in mind
Personal Lending
Competitive Personal Loans, Lines of Credit, Loan Refinancing, and more
Commercial Lending
We offer various financing options to help your business thrive
Business Operations Services
Support your day-to-day business operations with our portfolio of services
Retirement Accounts
It's never too early to plan your future. We offer a variety of IRAs to fit your needs
Banking Services
Debit Card Printing, Safe Deposit Boxes, Notary Services, Etc.
Frequently Asked Questions:
In-Branch or Online, We're Good to Know.
Open an Account
Open a checking, savings, or certificate of deposit account with us today. Accounts designed with you in mind.
Find a Branch
Get to know your local team by visiting one of our branches. We're proud to serve Middle and East Tennessee.
Have Questions?
Have a question or want to know more about our services? Contact us and we'll be happy to assist you.