YOUR SOUTHEAST BANK
SouthEast Bank of Hardin Valley, TN
Hours:
Monday – Thursday: 8:30 a.m. – 4:30 p.m. EST
Friday Lobby: 8:30 am – 5:00 p.m. | Drive-Thru: 6:00 p.m. EST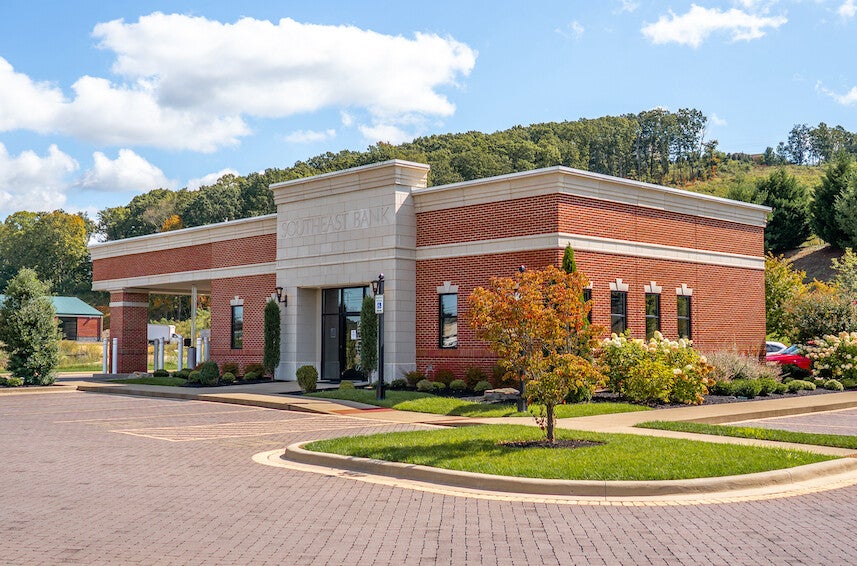 Proudly Serving the Hardin Valley, Tennessee Community
The city of Knoxville boasts many wonderful communities, and Hardin Valley is no exception. Filled with beautiful neighborhoods and ever-growing businesses, Hardin Valley is an exceptional place to live, work and play. SouthEast Bank has deep roots in East Tennessee, and we're proud to serve the Hardin Valley area. Customer satisfaction is one of our top priorities, and we strive to be the best bank in Hardin Valley.
Banking Services in Hardin Valley, Tennessee
Personal Checking & Savings
Competitive checking & savings accounts with all the perks you need
Business Checking & Savings
Business bank accounts designed with your business in mind
Mortgage Services
Work with an experienced lending team with your best interests in mind
Personal Lending
Competitive Personal Loans, Lines of Credit, Loan Refinancing, and more
Commercial Lending
We offer various financing options to help your business thrive
Business Operations Services
Support your day-to-day business operations with our portfolio of services
Retirement Accounts
It's never too early to plan your future. We offer a variety of IRAs to fit your needs
Banking Services
Debit Card Printing, Notary Services, Etc.
Frequently Asked Questions:
In-Branch or Online, We're Good to Know.
Open an Account
Open a checking, savings, or certificate of deposit account with us today. Accounts designed with you in mind.
Find a Branch
Get to know your local team by visiting one of our branches. We're proud to serve Middle and East Tennessee.
Have Questions?
Have a question or want to know more about our services? Contact us and we'll be happy to assist you.