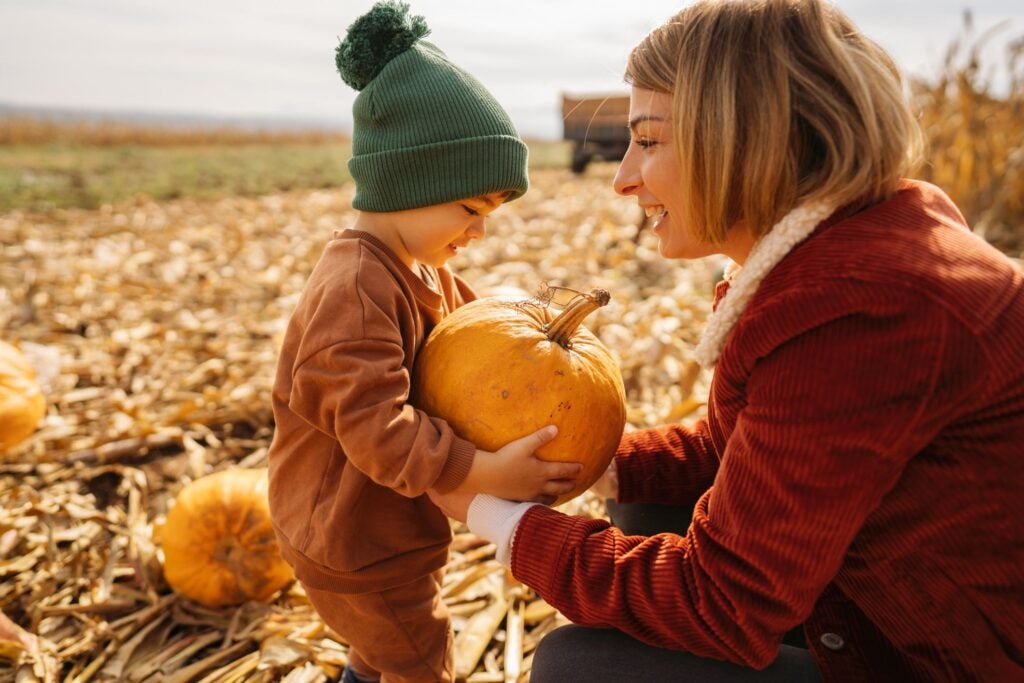 Halloween is just around the corner. For many people, though, the scariest part of this season is not the costumes or activities, but rather the strain it can put on your wallet.
From finding the perfect costume to stocking your candy bowl, it's easy to break your budget during this type of the year. And as the holiday season is just getting started, you may be looking for a few tips to rein in your spending this Halloween.
Here are a few "spook-tacular" savings tips if you're looking to avoid overspending this season:
1. Buy Candy During the Off Season
Halloween candy is a major expenditure for many people. In fact, according to Statista, the average consumer is expected to spend more than $30 on candy just for this holiday.
If you're looking forward to handing out candy this season, the good news is that your expenses don't have to be quite so high. Consider stocking up early in August or September to avoid paying excessive amounts for Halloween-themed candy.
Alternatively, you can also consider buying in bulk or giving non-candy treats, like stickers or bookmarks, for a budget-friendly holiday.
2. Make Your Own Costume
For many people, dressing up is the highlight of Halloween. It can also, however, be a major seasonal expenditure if you choose a store-bought costume.
Fortunately, you can easily avoid high-dollar costumes without sacrificing your holiday fun. Rather than buying a new costume, consider putting one together using pieces you already own, or picking up needed items at the thrift store.
In many cases, by thinking ahead, you can create an equally good – or even better – costume than you'd find at the store using free and cheap materials.
… Or Buy Your Costume Early!
If a homemade costume doesn't appeal to you, a thrifty alternative is buying next year's costume just after Halloween has ended.
Many stores offer deep discounts on their remaining Halloween costumes starting in November, and if you have an idea of what you'd like to be next year, consider buying early for big savings.
3. Decorate on a Budget
Ready to decorate for Halloween on a budget? Skip the expensive party store and head straight for your nearest dollar store. These locations regularly offer holiday décor similar to what you may find at a craft or home store, for a more reasonable price.
If you're interested in buying secondhand, consider trying your luck at thrift stores, garage sales and estate sales. Especially after the holidays, you may find seasonal items as people begin to clean in preparation for the new year.
As you accumulate decorations for different holidays, be sure to store them away for future use instead of buying new each year. Not only can you repurpose items you already own, but as your collection grows, you can make your home look even more fun and exciting each holiday season.
4. Enjoy Free Fall Activities
From pumpkin patches to walks through the leaves, take advantage of the family-friendly fall activities in your community. Best of all, because the weather is so nice this time of year, you may discover free outdoor events near you!
Check your local library's website or keep an eye on your community calendar to stay up to date on the latest happenings.
5. Open an Interest-Bearing Savings Account
If you're thinking ahead for next year, consider opening a high-yield savings account to get the most out of your money. In addition to keeping your funds safe and secure, you can also earn interest on your balance and watch your money grow over time.
Getting started is simple, and with SouthEast Bank, you can even begin your application online in minutes. Click here to explore our savings account options and find the one that's right for you.
---
Note: Links to other websites or references to services or applications are provided as a convenience only. A link does not imply SouthEast Bank's sponsorship or approval of any other site, service or application. SouthEast Bank does not control the content of these sites, services or applications.
Information contained in this blog is for educational and informational purposes only. Nothing contained in this blog should be construed as legal or tax advice. An attorney or tax advisor should be consulted for advice on specific issues.