Programs for Kids
Educating children at an early age to learn basic financial literacy concepts can help start them on a path toward greater financial management and responsibility in the future. SouthEast Bank is proud to offer a series of financial tools designed to foster wise money habits among our youngest customers! Our very own furry financially-minded friends, Miles and Millie, will be their guides through the journey.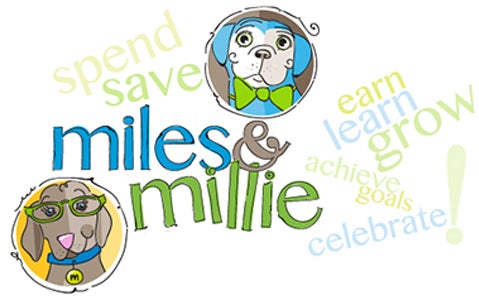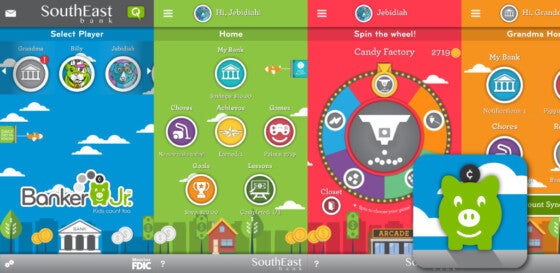 BANKER JR. MOBILE APP
Having your kids pay attention to money has never been more fun.
SouthEast Bank is excited to offer Banker Jr., a free financial education mobile application for children and the grown-ups in their lives. Banker Jr. is designed to make learning money skills fun as it teaches kids ages 2-12 to set savings goals, keep track of their accounts, and learn other money and banking concepts through interactive games.
Download Banker Jr. to use on your iPhone and iPad, Android smartphone and tablet, or app-enabled Kindle devices with the children in your life today. It's our free gift to you as a valued SouthEast Bank client.
How the Banker Jr. App Works
Along with playful account tracking functions, Pig Charts give kids their own personal financial management (PFM) tool to track their money habits. Games for different ages challenge children to keep learning valuable money skills while they play. Banker Jr. 3.0 also includes a Chores section that gives families a quick way to assign and follow up on household tasks.
With Banker Jr. Account Sync, kids can go beyond the game to monitor their real-life savings and spending goals. Parents can link the Banker Jr. app to an actual bank account and help their kids understand the connection between their financial habits to their financial goals. Don't worry, though – Account Sync offers read-only access to balance information, so your junior saver won't be able to move or spend actual money through the Banker Jr. app.
In-Branch or Online, We're Good to Know.
Open an Account
Open a checking, savings, or certificate of deposit account with us today. Accounts designed with you in mind.
Find a Branch
Get to know your local team by visiting one of our branches. We're proud to serve Middle and East Tennessee.
Have Questions?
Have a question or want to know more about our services? Contact us and we'll be happy to assist you.