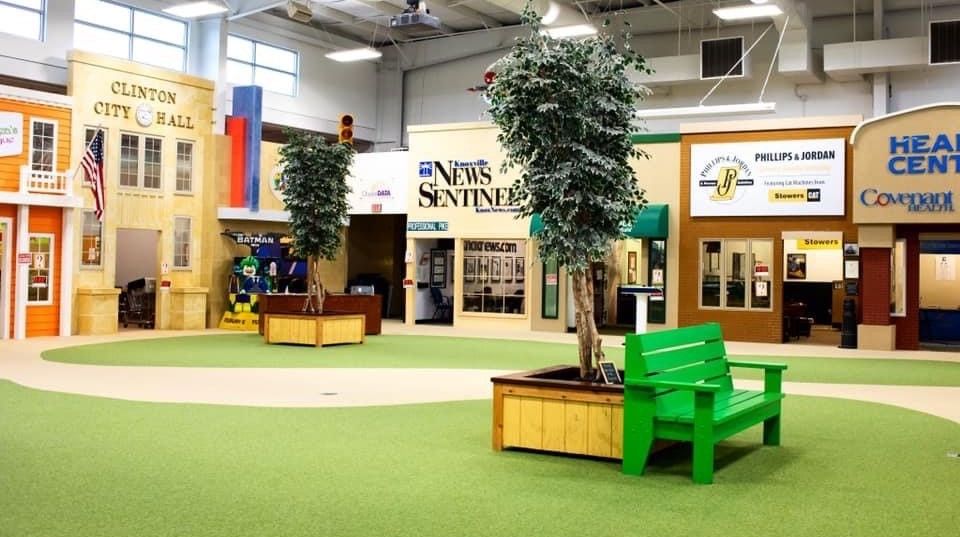 Each week on Thankful Thursday, we have the opportunity to highlight organizations that are going above and beyond to serve their communities. This week, we're excited to feature Junior Achievement of East Tennessee, a nonprofit organization that partners with schools and afterschool organizations to give students hands-on experiences in financial literacy, work readiness and entrepreneurship.
Junior Achievement serves 17 counties in the East Tennessee region, partnering with volunteers that visit classrooms and the JA Biz Town facility. These educators provide real-world knowledge and experience to students, fostering an interest in business and finance.
This year, the organization expanded its services even further after receiving a grant to purchase and convert an Airstream into a mobile business accelerator for high school students. This gives students the opportunity to start, run and liquidate their own businesses, using the Airstream as a mobile storefront. As part of the program, high schoolers learn to build entrepreneurial skills, work with the public and even make a profit!
Junior Achievement aims to help children recognize their potential and plan for their dreams. Its programs are designed to increase the economic mobility of all students as they pursue long-term goals. To learn more about the organization, you can follow them on Facebook or Instagram, or visit their website at https://jaeasttennessee.org/.