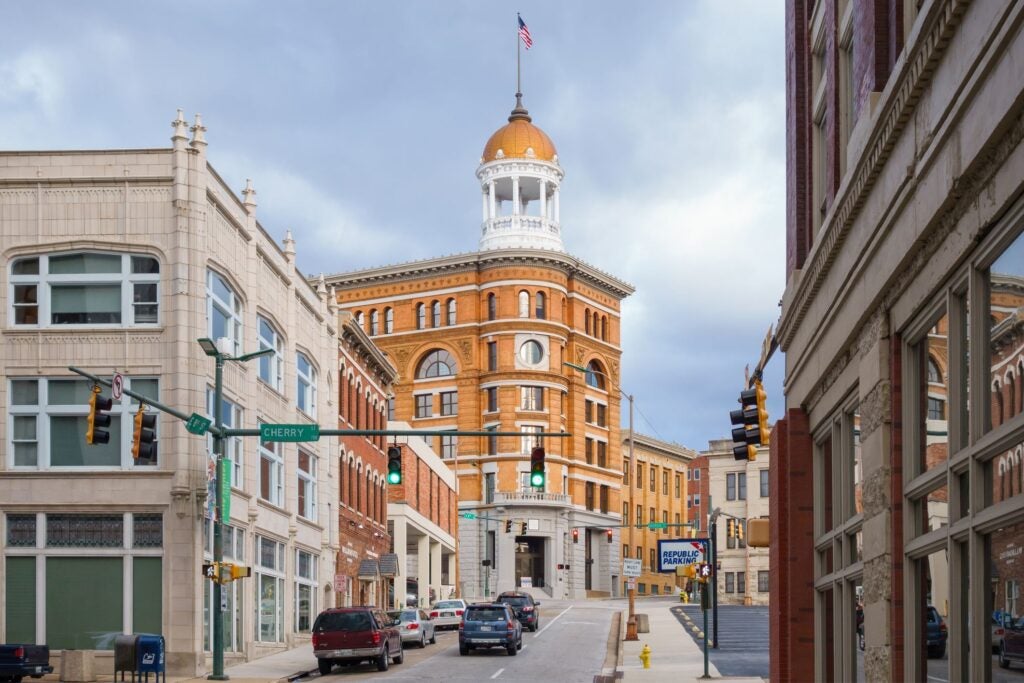 Tennessee is often recognized as an outstanding place to live based on its natural greenery and friendly culture. Whether you live in the state now or are considering making Tennessee your home, here are a few growing job markets to consider.
Chattanooga
Chattanooga has recently become a haven for startups, with some even saying that the city is outperforming other startup hubs. If you're an aspiring tech guru or entrepreneur, but aren't interested in the fast-paced Silicon Valley area, Chattanooga may offer the career flexibility and friendly environment that you're looking for.
Although the city's average annual salary is 84.4% of the national average, the cost of living is 83.8% compared with the U.S. average, so you're still getting slightly more value for your dollar. Additionally, Chattanooga's job security is better than the national average. In 2019, before the pandemic began, the city's unemployment rate was 3.3%, slightly lower than the 3.7% average across the U.S.
Over the next 10 years, Chattanooga is projected to see 44.5% job growth — that's 10% higher than the national average.
Finally, you don't have to worry about needing to focus your job search only on Chattanooga. A few of the suburbs in and around the area, including Middle Valley, Harrison, and Collegedale, offer many job opportunities, as well.
Knoxville
In a 2021 report by WalletHub, Knoxville was ranked 11th in the U.S. for best places to find a job, among 182 cities the website analyzed.
Over the next 10 years, the Knoxville job market is expected to grow by 37.5%. While that's not as impressive as Chattanooga's projection, it's still better than the national average of 33.5%.
The average salary in the Marble City is $45,130 compared with the U.S. average of $51,960 — that's roughly 13.2% lower. But the cost of living is 14.5% lower than the national average, so as with residents of Chattanooga, your dollars still go further here.
Some of the largest employers of Knoxville include the U.S. Department of Energy and the Oak Ridge National Observatory. However, there are also opportunities in health services, trade jobs, mining, and logging. In 2019, the unemployment rate was just 3.2%, which is below the national average by 0.5%.
Other areas in and around Knoxville have also been recognized for their strong job markets, including Farragut, Hardin Valley, and Lenoir City. So there are plenty of options without requiring too long of a commute.
Cookeville
Not quite two hours away from Chattanooga and Knoxville is the city of Cookeville. Although Cookeville is much smaller in terms of population than the others, it offers a wide variety of job opportunities.
The city is known as a micropolitan area, which is a distinction for smaller cities that still function as major economic hubs. In 2018, it was even named the eighth fastest-growing micropolitan area in the country by the U.S. Census Bureau.
The city's unemployment rate in 2019 was relatively high at 5.1% compared to the 3.7% average in the U.S. But job growth over the next 10 years is pegged at 42.3%, which means more opportunities than you can expect in most places.
One area that isn't as bright is how far your money will go. The cost of living in Cookeville is 84.9% of the national average, but the income per capita is 73% of the average across the country. So if you're looking at jobs in the area, it's a good idea to compare your options.
The top employers in the area include Cookeville Regional Medical Center, Tennessee Technological University, and Putnam County Board of Education. Some of the biggest job sectors include manufacturing, technology and research, and retail.
The Bottom Line
Since the COVID-19 pandemic began, the economy around the country has struggled. And while recovery will take time, Middle and East Tennessee are slowly returning to normal, with high expected growth in some areas.
If you're considering moving to find a new job, Chattanooga, Knoxville, and Cookeville are all areas where the job market is on the rise.
Depending on the industry you work in, take your time to consider these and other cities in Tennessee to find the best place to work and live.
---
Note: Links to other websites or references to services or applications are provided as a convenience only. A link does not imply SouthEast Bank's sponsorship or approval of any other site, service or application. SouthEast Bank does not control the content of these sites, services or applications.
Information contained in this blog is for educational and informational purposes only. Nothing contained in this blog should be construed as legal or tax advice. An attorney or tax advisor should be consulted for advice on specific issues.