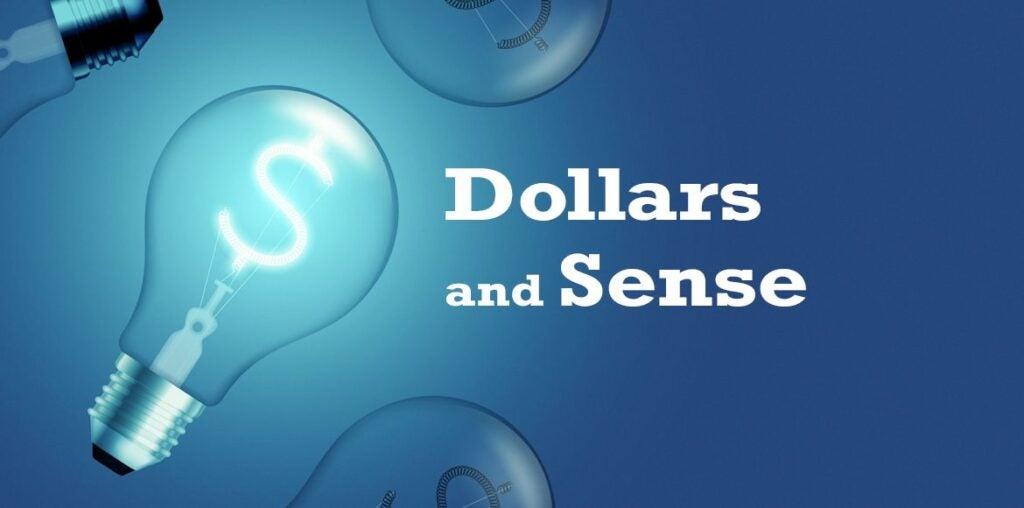 Shortly after the coronavirus pandemic began, the U.S. experienced a significant coin shortage. While the economy has recovered somewhat, coin inventories in some areas of the country are still below pre-pandemic levels, according to the Federal Reserve.
But the central bank has also pointed out that the supply of coins in the U.S. is adequate. The real problem is a slower pace of coin circulation than usual. So how does coin circulation work, and how do our spending habits impact it? Here's what you should know.
How Coins First Enter Circulation
The U.S. Mint produces more than 10 billion coins every year to be put into circulation. The coin-making agency receives monthly orders from the Federal Reserve, which provides forecasts of what the economy will need over a rolling 12-month period.
Once the Mint has made the coins, it transports them to Federal Reserve Banks, which then distribute them to roughly 8,400 banks, credit unions and savings and loan institutions.
Those coins then enter circulation as these depository institutions exchange them with their customers and provide them to other banks that aren't depository institutions with the Federal Reserve.
According to the Mint, new coins account for less than 20% of the total coins in circulation in the U.S. The average lifespan of a coin is approximately 30 years.
How Coins Circulate in the Economy
Once coins are in circulation, they continue the process as they change hands between financial institutions, businesses and consumers.
In some cases, banks, credit unions and savings and loans institutions may return excess coins they receive from businesses and consumers to Federal Reserve banks. When this happens, the Federal Reserve banks retire worn coins and redistribute the remainder to other depository institutions.
During normal times, the circulation process can be predictable, and the Federal Reserve's forecasts plan for enough new coins to enter circulation that we don't run into shortages.
But during the coronavirus pandemic, coin circulation was affected considerably because of how consumers changed their spending habits. While the change was largely inadvertent, it created a coin shortage for many small businesses that use coins regularly.
How Consumer Spending Habits Affect Coin Circulation
Consumers remove coins from circulation all the time. For example, when someone deposits coins into a piggy bank or coin jar, or when a collector adds coins to their collection, those coins are taken out of circulation.
However, this type of removal is generally accounted for in the Federal Reserve's projections and orders from the Mint.
In the past, though, coin shortages have been fueled by consumers pulling coins from circulation at a greater rate than usual.
For example, during the coin shortage of the early 1960s, part of the problem was that consumers were holding onto coins that contained silver with the hopes that the value of the precious metal would rise.
In response, Congress passed the Coinage Act of 1965, which eliminated silver from circulating dimes and quarters. It also reduced the amount of silver used in half dollars — silver was eliminated from half dollars entirely in 1970.
During the coronavirus pandemic, the economy experienced another coin shortage due to consumers pulling coins out of circulation, albeit inadvertently this time.
The primary reason for the coin shortage at the beginning of the pandemic was the system-wide shutdowns. Across the country, Americans were encouraged to order groceries and restaurant meals online and through mobile apps instead of shopping and dining in person.
Additionally, many employers requested that their employees work from home, which disrupted the circulation of coins via toll booths and public transit stations.
The answer? Return dormant coins to circulation.
How You Can Help Improve Coin Circulation
As the economy began to recover after the first wave of the pandemic subsided, coin circulation also began to rebound. But with a second wave happening now, Federal Reserve banks are providing tips on how consumers can help prevent another system-wide coin shortage.
One way is to start spending your coins. While this means shopping in person, there may be situations where you can do it safely, such as with retailers that require face masks.
Another is to deposit your coins with your local financial bank or credit union. The financial institution can then provide those coins to businesses and other consumers or return them to Federal Reserve banks, which can distribute them to where they're needed.
Finally, you can redeem your coins at cash kiosks, which you may be able to find at a local grocery store or superstore.
These actions can help bring coin circulation back to normal and also help prevent another coin shortage in the event that consumer spending habits change again in response to the new wave of infections.
Ready to Get Started?
If you're looking for a place to exchange your coins for cash, visit your local SouthEast Bank for assistance. You can trade your coins for bills to save wallet space and help return coins to circulation, free of charge.
---
Note: Links to other websites or references to services or applications are provided as a convenience only. A link does not imply SouthEast Bank's sponsorship or approval of any other site, service or application. SouthEast Bank does not control the content of these sites, services or applications.
Information contained in this blog is for educational and informational purposes only. Nothing contained in this blog should be construed as legal or tax advice. An attorney or tax advisor should be consulted for advice on specific issues.