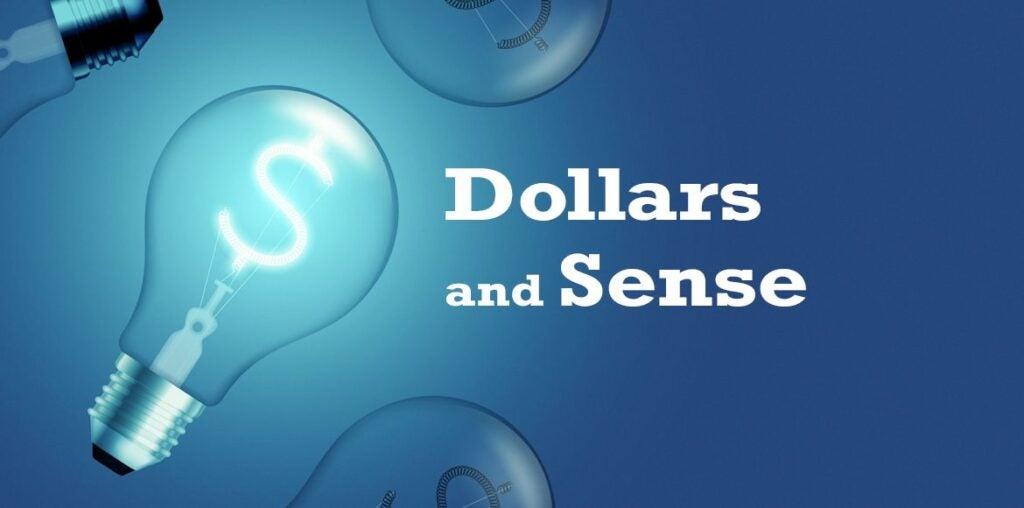 Whether you're buying insurance for your car, your home, or anything else, shopping around is one of the best things you can do for your wallet. Depending on the type of insurance, comparing prices before you buy could save you hundreds of dollars every year.
Even if you're not currently looking to replace your insurance policies, checking rates every year or so could improve your chances of getting a more inexpensive option. Here's why shopping around is so beneficial.
Insurance Companies Aren't Created Equal
Every insurance company has its own way of determining what to charge for policies, and the results can vary wildly. Depending on the type of insurance you're buying, there can be many factors that go into calculating insurance premiums. For example, with auto insurance, that can include:
The vehicle you're driving
Your driving history
Where you live
Your age and gender
Your education level and employment status
Whether or not you own your home
Your credit history
Every insurance company weighs these factors differently, which can result in huge differences for certain people. Additionally, some insurance companies offer discounts to help incentivize new customers to buy a policy, but those discounts can vary by insurer.
Finally, insurance is regulated on the state level, so even with the same insurance company, rates can vary from state to state.
Insurers Use Price Optimization to Hike Premiums
In most states, insurance companies are allowed to consider your sensitivity to price increases when calculating your rate. In other words, insurers use statistical models to determine how likely you may be to decline a higher price.
They look at various factors, including the last time you switched jobs or moved or if you've recently experienced other major life events.
If nothing major has recently changed in your life, you may be more likely to stick with your current insurance company, and they may hike your premiums to take advantage of that fact.
Loyalty Is Often Penalized
In many aspects of your life, loyalty is rewarded. But with insurance companies, it could be costing you more.
In a survey of more than 90,000 people, Consumer Reports found that 41% of respondents saw a price increase in their auto insurance premiums in the last 12 months. Again, insurance carriers are businesses looking to maximize profits, and how long you stay with one company can be a factor they use to optimize their rates in their favor.
In fact, the longer you've been with the same carrier, the higher your potential savings will be if you switch.
It Can Encourage Your Current Insurer to Drop its Price
Many people stick with their current insurance company because they've had a good experience and are worried about getting what they pay for with a cheaper policy somewhere else.
But even if you have no plans to switch, shopping around could give you some leverage in negotiating a lower rate on your existing policy.
Depending on the type of insurance, there are several websites that allow you to get rate quotes from multiple insurance companies in one place. Take a few minutes to go through this process, and if you've found lower premiums somewhere else, take that information to your current insurance company and ask if they're willing to match or beat it.
If you do this, it's important that you make sure you're comparing apples to apples. Some insurers offer lower rates by slashing coverage or increasing deductibles, and it's unlikely your insurance carrier will match or beat a rate on a policy that's not similar to what you already have.
Your Situation Can Change
Depending on the type of insurance you're considering, certain aspects of your situation can change your ability to get better rates somewhere else.
For example, if you started working from home and no longer have a commute, you can lower your miles driven with your current carrier to get a lower rate, but you can also shop around and see if another company will give you an even lower premium due to that fact.
Another example is life insurance. If you've lost weight since you first got your policy, you can't renegotiate the rate on your current policy. You'll either need to buy a new policy from your existing carrier or get one from somewhere else.
Whatever the reason, if you've noticed your needs, habits or other factors have changed since you bought your policy, now may be a good time to check to see if you can get a cheaper rate somewhere else.
The Bottom Line
Insurance is considered an unsought good, which means that most people don't think about it or intend to buy it in normal circumstances. However, if you're not proactive about shopping around for new rates, you could be paying more for your coverage than is necessary.
If it's been a while since you last compared insurance prices, consider taking some time to do so. Even if you don't find better rates somewhere else, the process can give you the peace of mind that you're currently getting the best rate you qualify for.
But if you do manage to get a lower premium with a different insurer, you could end up saving a lot over time.
---
Note: Links to other websites or references to services or applications are provided as a convenience only. A link does not imply SouthEast Bank's sponsorship or approval of any other site, service or application. SouthEast Bank does not control the content of these sites, services or applications.
Information contained in this blog is for educational and informational purposes only. Nothing contained in this blog should be construed as legal or tax advice. An attorney or tax advisor should be consulted for advice on specific issues.