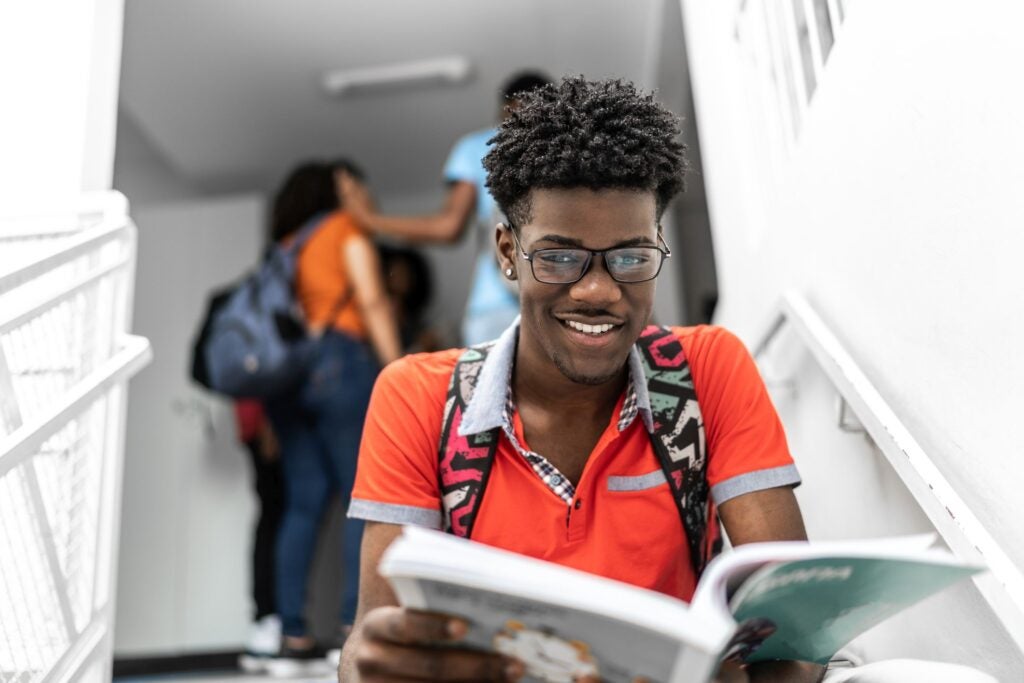 Whether you're in college, getting ready for college, or you've just graduated, personal finance may feel like a complete mystery. Fortunately, this time in your life is the perfect opportunity to master some of the money moves you're just beginning to practice. From finding your way in the business world to having pizza nights with your friends, these personal finance authors offer tips and tricks for making the most of your college finances.
1. "I Will Teach You to Be Rich" by Ramit Sethi
Sethi's book includes a six-week personal finance program for young adults based off of his four pillars of personal finance. Central concepts include banking, saving, budgeting strategies, and investing.
Sethi explains financial concepts in a simple, straightforward way for readers that are new to money management. He differentiates between being cheap and being frugal, explaining how to save wisely. He stresses that it's not necessary to be the most financially educated person in the room to become the wealthiest person in the room. In reality, money management is about understanding and following a few tried-and-true financial principles.
If you're interested in an introductory book about wealth building, "I Will Teach You to Be Rich" may be perfect for you.
2. "The Millionaire Next Door" by Dr. Thomas J. Stanley and Dr. William D. Danko
Have you ever wondered what it's really like to be a millionaire? Some financial influencers preach a "millionaire mindset," without ever explaining what that looks like. In their book, Stanley and Danko share recurring personality and financial traits that have helped real millionaires to grow their wealth.
The authors explain characteristics and habits that several millionaires share, and how they work to their advantage. The book also explains how to determine your current and goal net worths based on your age and income, as well as how to build your own personal wealth.
If you want habits from real millionaires to motivate your own money management strategies, then it's time to read "The Millionaire Next Door."
3. "Why Didn't They Teach Me This in School?" By Cary Siegel
In his book, Siegel offers readers 99 personal money management principles to live by. This book is perfect for recent high school and college graduates, as it explains several essential money management principles that most school curriculums don't include.
If you're new to personal finance and aren't ready to commit to a hefty wealth management book, then "Why Didn't They Teach Me This in School?" is a great place to start. Coming in at just under 200 pages, this book is concise, but still packed with beneficial information.
Siegel's book offers eight lessons that can help you put his 99 money management principles to work in your own life.
4. "No One Ever Told Us That" by John D. Spooner
Once you graduate from college and you're in the working world, it's important to be prepared for the many different financial scenarios you may face. Even if you've learned a few basics, like budgeting and saving, Spooner's book serves as a guide to real-world money management skills that your personal finance classes may not have taught.
From explanations for what may happen if your company is bought by another, to acts of kindness and tipping, Spooner shares insights he wishes he'd known when he was a young adult.
"No One Ever Told Us That" is designed to help guide new earners navigate the mountains and pitfalls of financial responsibility, while keeping their personal priorities intact. It's a great read if you're looking for honest, relatable money management advice from someone who has "been there, done that."

5. "Broke Millennial: Stop Scraping By And Get Your Financial Life Together" by Erin Lowry
One of the most appealing things about "Broke Millennial" is that it's written by Erin Lowry, who is a millennial herself. While many of the books on our list offer financial advice from long-term financial experts, Lowry shares a fresh perspective on topics like student loans, affording nights out with friends, having financial conversations with your partner and more.
The book's lighthearted tone, however, doesn't mean you should toss it aside. It's packed with valuable information and has been featured on CBS Sunday Morning, The Wall Street Journal, USA Today, and more.
If you're looking for a book that explains money management in a relatable, approachable way, then "Broke Millennial" may be the one for you.
Bottom Line
No matter what type of money advice you're looking for, you can probably find the information in a personal finance book. Just be sure to do your research and make sure you're choosing reputable, trustworthy sources. By learning tips and tricks from money management experts, you can avoid common personal finance mistakes and make the most of your college budget.
---
Note: Links to other websites or references to services or applications are provided as a convenience only. A link does not imply SouthEast Bank's sponsorship or approval of any other site, service or application. SouthEast Bank does not control the content of these sites, services or applications.
Information contained in this blog is for educational and informational purposes only. Nothing contained in this blog should be construed as legal or tax advice. An attorney or tax advisor should be consulted for advice on specific issues.